Who's The Latest COVERGIRL.. It's Janelle Monae. As of yesterday, Janelle Monea has officially joined the world of being a COVERGRIRL. The talented singer will be featured this fall in a 10-page Ad which will appear in Vogue's September Issue staring Lady Gaga on the cover. The singer even does her own makeup for some of her performances.


"Growing up and trying to find myself as a woman and experimenting with makeup, I'd go buy magazines. I'd see Tyra Banks [in the CoverGirl ads] and I'd think, Wow, she's beautiful. It never looked like she had on too much makeup. There was just something clean and classic about her face."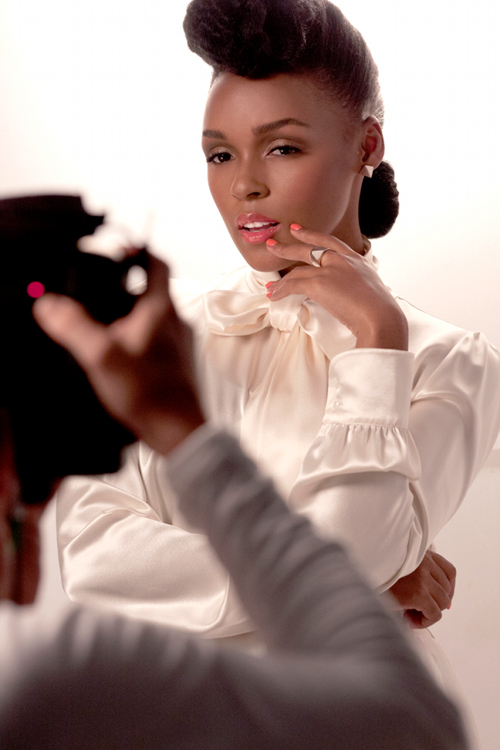 Janelle dished on her makeup for her performances saying that she's experimenting with CoverGirl's Lash Blast Mascara. "I keep my eyes pretty simple but I like to make [my lashes] a little darker and thicker.
And about how her new role will be used to empower women around the role:
"I believe it's time that women truly owned their superpowers and used their beauty and strength to change the world around them. One of my core values is to help redefine what it means to be a strong and beautiful woman in the music and fashion worlds and to empower the wonderful things that make us unique. Becoming a COVERGIRL is truly an honor and a gift: it opens up a new platform for me to inspire women to feel stronger, braver and more beautiful inside and out."
Congrats Janelle!