Melanie B Wearing High Bun Trend. One of the easiest summer hair trends is a simple bun worn on the top of your head. The look is chic, carefree, and can work on a variety of hair types. Mel was spotted earlier today wearing a simple high bun, and I never really noticed before, but I'm loving her honey blonde haircolor and highlights. They go great with her complexion. Along with wearing a high bun, Mel B also wore a cute red leather jacket, a white tank, and basic blue skinny jeans. Peep the classic Chanel bag around her arms. She finished the look with red lipstick and hoop earrings. See her full look below.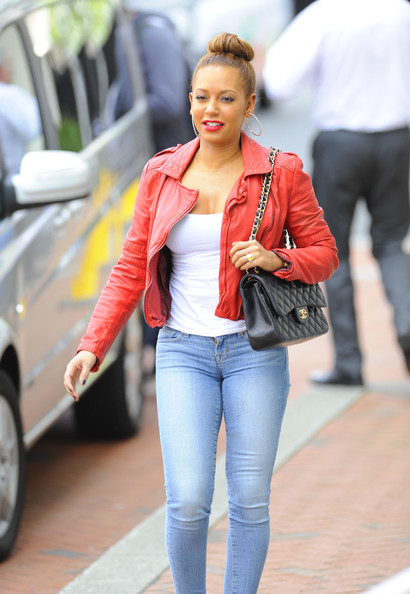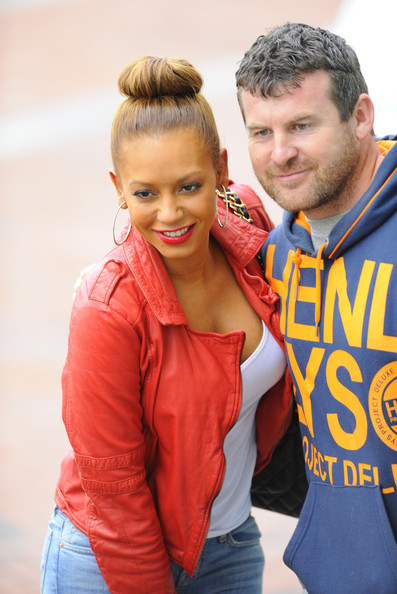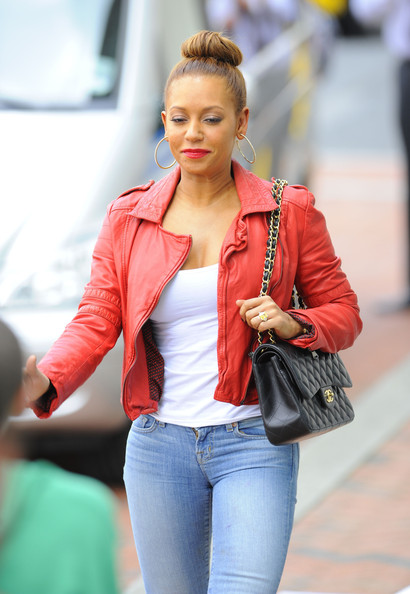 The following two tabs change content below.
thestylenewsnetwork
Fashion, Style, Life....... Beauty comes in all shapes, shades, and sizes. This blog hopes to showcase all facets of beauty from the inside out. Hair, make-up, fashion, advice and everything in-between. This best thing in life is having fun and making sure you look your best while doing so!
Latest posts by thestylenewsnetwork (see all)