Jada Pinkett Smith Pretty In Pink Rose Lanvin Chiffon Dress. Jada is always goregous, but she looked stunning in this pink summer dress seen outside the 'Today' Show". Her rose colored dress fit her figure flawlessly and really showed her toned body. The dress was designed by Lanvin and featured pleats throughout the design. She showed off her tiny waist by placing a black and gold belt around it. She finished the look with floral heels, soft curls, and neutral makeup.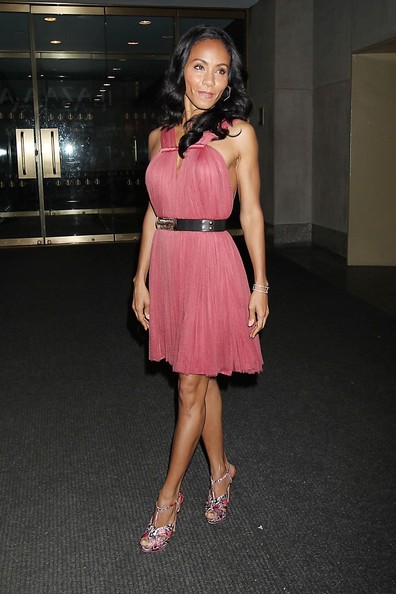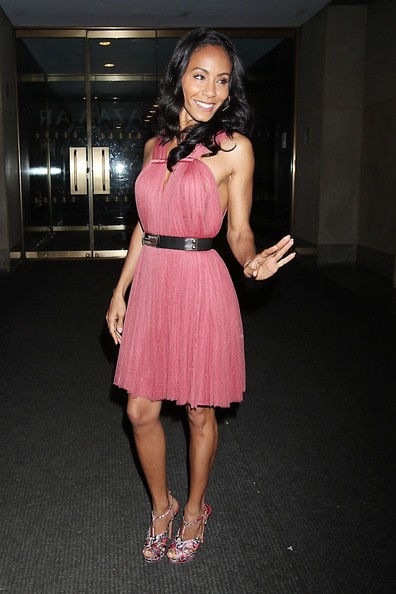 Ever Wonder How Jada Stays So Slim Check Out This Article From Essence Magazine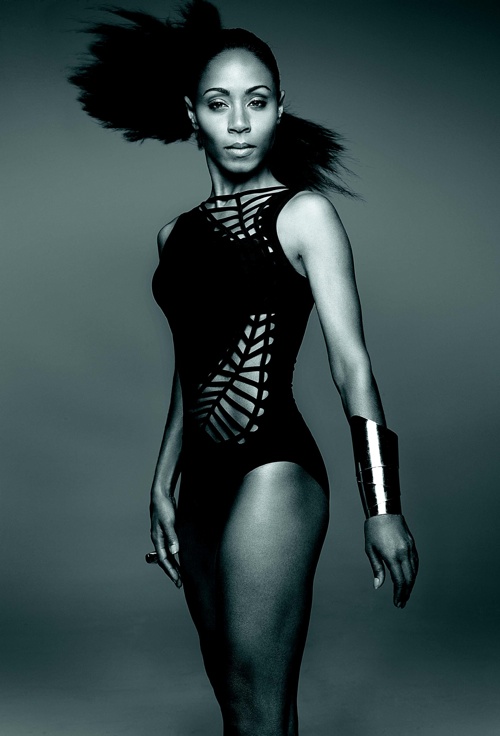 "[I] had the only West Indian grandmother that could not cook," she explains.
"She was an awful cook, and she taught me that you don't eat for taste, you eat for nourishment. And I have kept that over the years, so I can eat anything that's healthy."
The Madagascar 3 star does treat herself to French fries and pizza – but only allows it on rare occasions.
She adds: 'I eat for my schedule so I have to eat high-protein, lots of greens and healthy carbs so that I don't fall flat on my face.'
Jada, whose two children Willow, 11, and Jaden, 13, have both followed their parents into showbusiness, is planning to star in a movie with her husband Will, 43.
She says: "He can't wait. He was like, "You and me, next." I was like…. "Let's do it!"'
Will, of course, has been busy promoting the third installment of his hugely successful Men in Black franchise.
The couple, who have been married since 1997, have denied rumours they are heading for divorce.