Rihanna Adds Ombre Hair Extensions To Her Cropped Haircut . One things for sure Rihanna can never keep the same hairstyle for too long, so we're not surprised when we saw her with a new look. Always switching up her do, it looks like she's finally stepped into the world of ombre colored tresses. Just when we thought the look was played out….The singer was spotted earlier this week rocking a new hairstyle which featured her cropped hair slicked down on one side, and long, ombre colored tresses on the other. She glammed the look up even more with some banging red lipstick POW! Check out Ri's new look after the drop.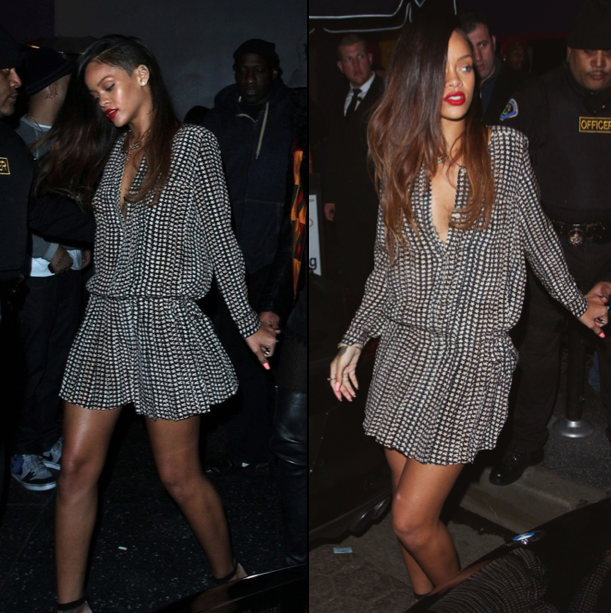 The following two tabs change content below.
thestylenewsnetwork
Fashion, Style, Life....... Beauty comes in all shapes, shades, and sizes. This blog hopes to showcase all facets of beauty from the inside out. Hair, make-up, fashion, advice and everything in-between. This best thing in life is having fun and making sure you look your best while doing so!
Latest posts by thestylenewsnetwork (see all)