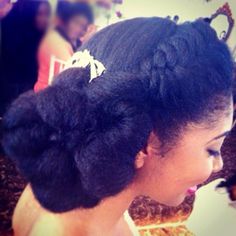 Wedding Hairstyles For Natural Hair. Wedding and bridal hair ideas for natural hair. If you're a soon to be bride, and you have natural hair, you may want to show off your curly locks on your wedding day.
There are tons of options when it comes to creating a natural hairstyle for your wedding day. If you have a favorite go-to style, don't be afraid to wear this look on your special day. You can always make the hairstyle more glamorous by adding hair accessories such as jeweled hair pins, or floral accents to dress the look up even more. Be creative, style your hair in a curly updo, or place your hair in flexi rod curls, or curlformers for a very uniform curly set. The bottom line is to have fun with your natural hair on your big day. Play with a style or a look that you may want to try a few weeks before your wedding. This will allow you to practice your style and make sure everything is perfect for the day of your wedding.
When getting married, you always want to wear a hairstyle that you know your future husband will adore. Choose a style that you know he likes and above all else stick with it.  Also make sure that you are choosing a look that he's used to seeing you wear. The last thing you want is to come gown the aisle all glammed up to the point where he doesn't even recognize you. On your wedding day choose a hairstyle and makeup look that shows off your beauty, only amplified and taken one step higher than usual. Look below to see a few hair ideas you may want to wear.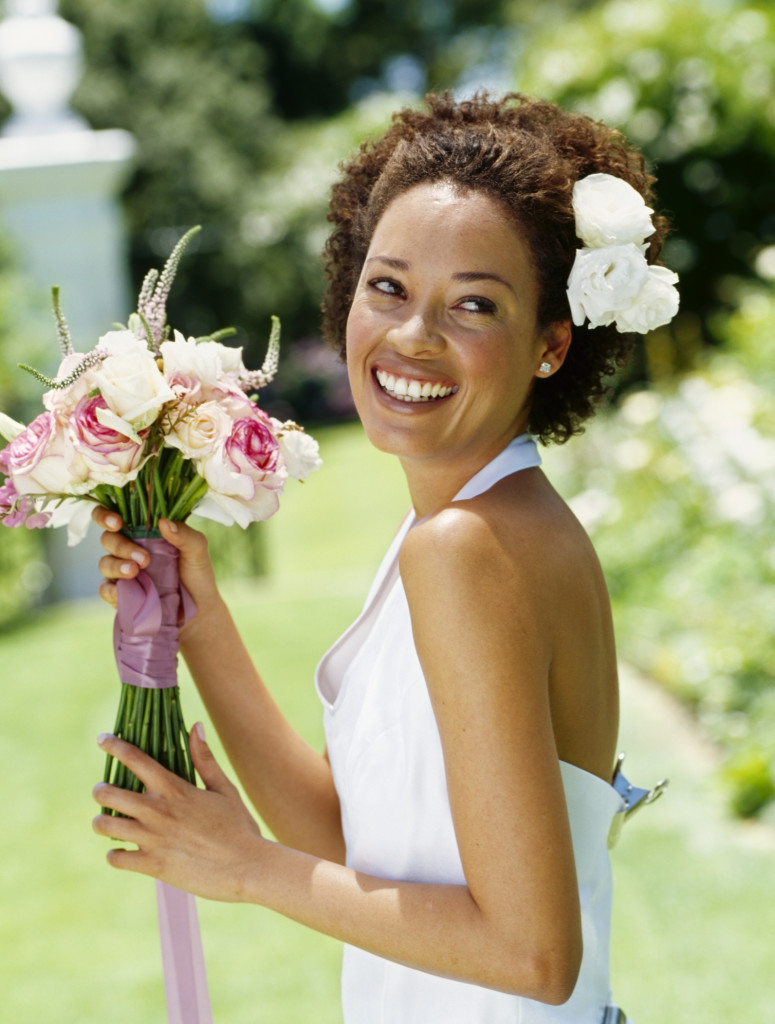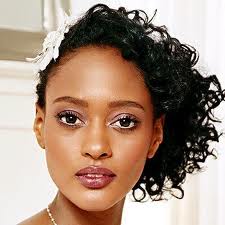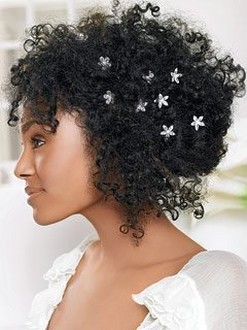 Related articles