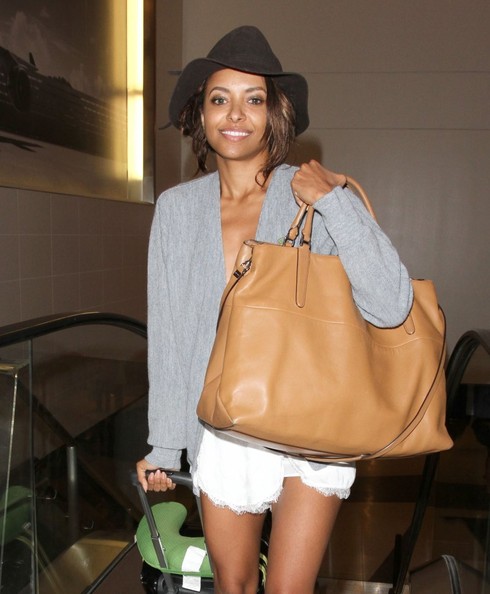 It's airport style time!
We love to see what celeb are wearing when they're traveling…..why because when roaming around the airport they tend to showcase laid back styles that "normal" people tend to wear. Our latest comes from a look worn by Vampire Diaries actress Kat Graham who was spotted at LAX looking casually chic!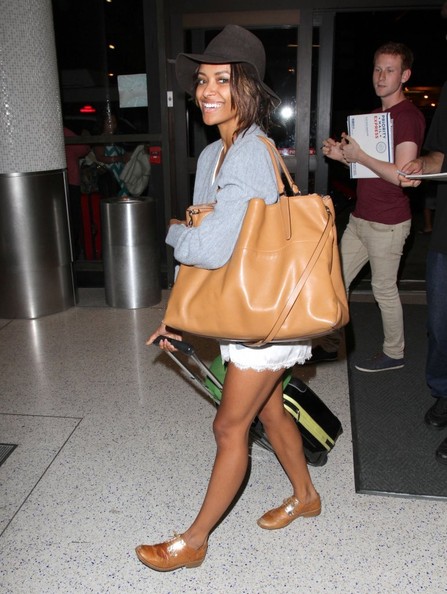 Her full ensemble for her travel date included a look that appears to be an all white lace romper complete with gray sweater. We love that she opted for minimal makeup and black floppy hat. She finished the look off with camel colored shoes & matching oversized bag.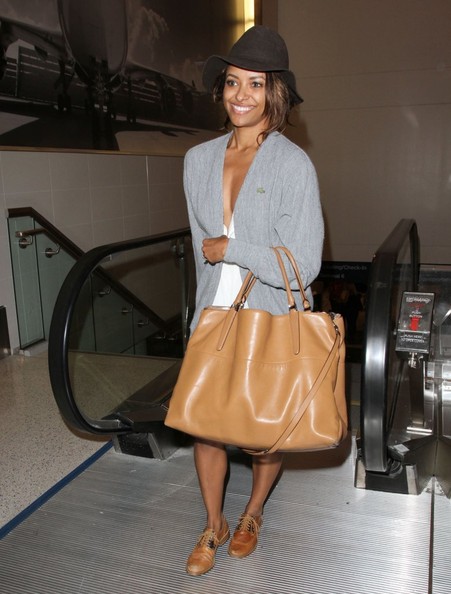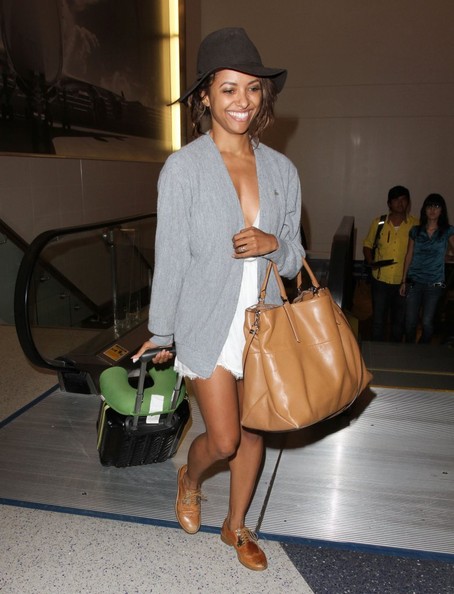 Related articles