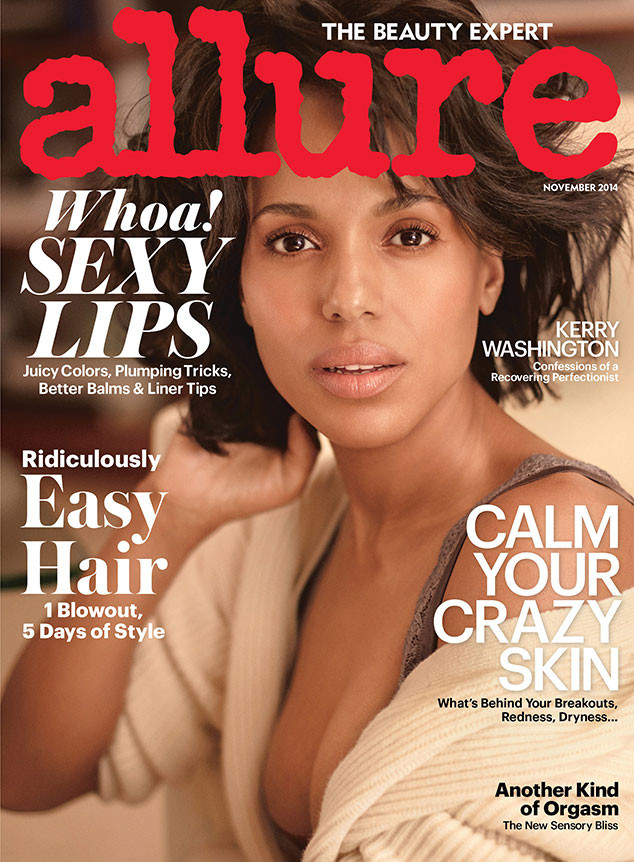 In the latest issue of Allure Magazine, Kerry Washington can be seen gracing the pages while looking absolutely flawless…and we mean flawless.  On the cover the actress actually poses without makeup and her skin appears glowing, healthy, and unbelievable perfect! If you don't believe, take look at the cover once more…..
We told you, and if you're wondering about her beauty routine, she believes in keeping things simple…
Find a great dermatologist. "I try not to be too high maintenance when it comes to beauty routines," she said. "But I've had eczema my whole life, so I've always gone to a dermatologist."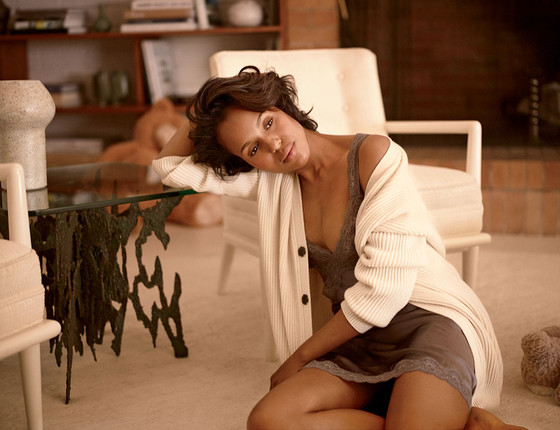 Kerry of course does wear makeup later in the shoot……...not that she needs to, but most of which was kept simple, and very natural for the talented actress. Along with stylish playful curls.
"We wanted everything to look like a tint," says makeup artist Dotti of Washington's cover look. It can be re-created with Neutrogena Nourishing Eyeliner in Spiced Chocolate, Neutrogena Healthy Volume Mascara, Neutrogena Crease Proof Eye Shadow in Constant Copper, and Neutrogena MoistureSmooth Color Stick in Warm Caramel. (Washington is a creative consultant for the company.)
Hairstylist Serge Normant wanted the hair to look like a '50s movie star's—on the weekend. He curled her hair with a one-inch curling iron, then mussed it with his hands and texturizing spray.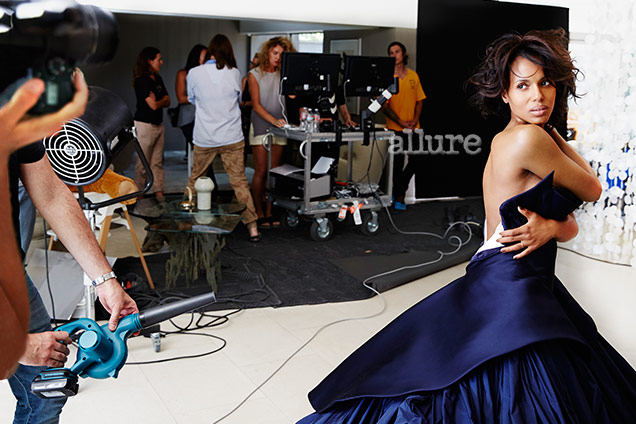 In the issue Kerry can be seen wearing fierce fashion from legendary designers such as Zac Posen, and Lanvin all of which was shot by photographer Carter Smith.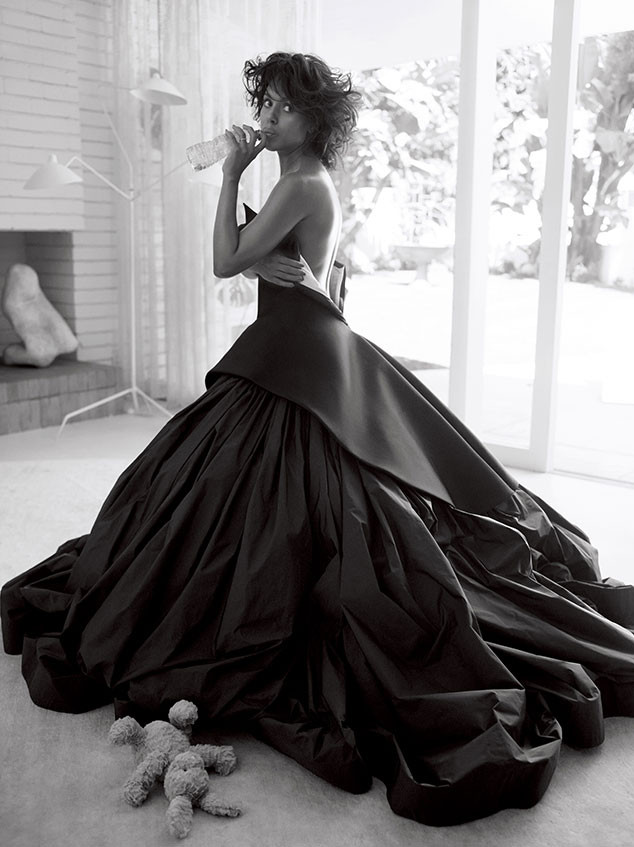 Stunning, this spread  just make us love Kerry even more….. plus she makes us want to step up our skin game……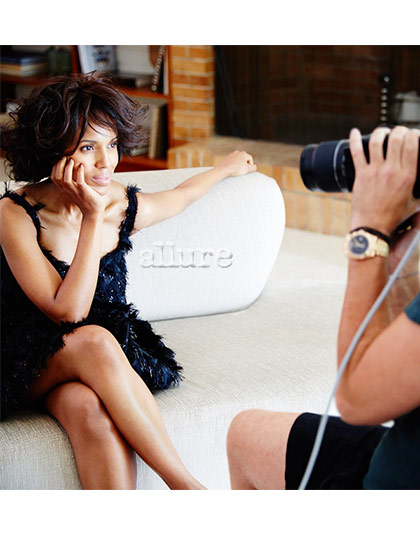 Related articles