Beyonce Flash Tattoos Collection + AD Campaign. Beyonce is adding another notch in her business belt and has teamed up with Flash Tattoos to create a flawless temporary line. Intrigued, look below to find out more.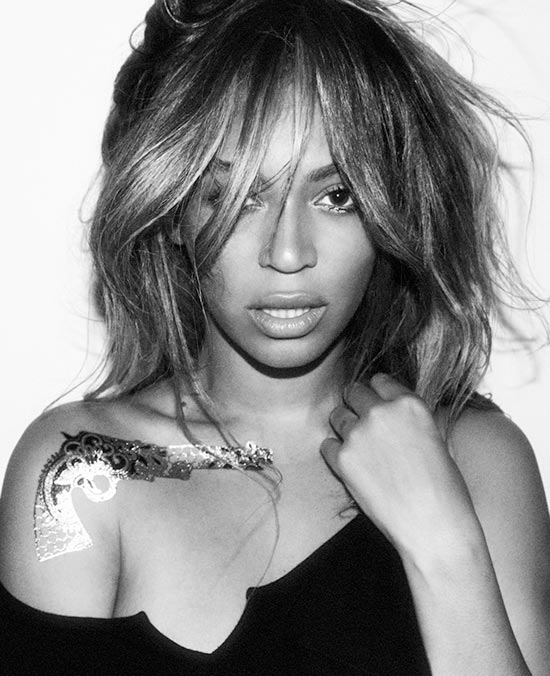 The singer showed off a few snaps earlier this week via social media of her new campaign for the launch which features the queen modeling it up while showing off the designs. The black and white ADs cleavery show some of the metallic textures available in the collection. All together 5 sheets of flawless flash tattoo designs will be available totaling to 57 individual designs from B who also co-directed and co-designed the tattoos in gold and black. The collection will also feature lines from "I woke up like this" and "Pretty Hurts" lyrics. Perfect for all of the Queen B fans.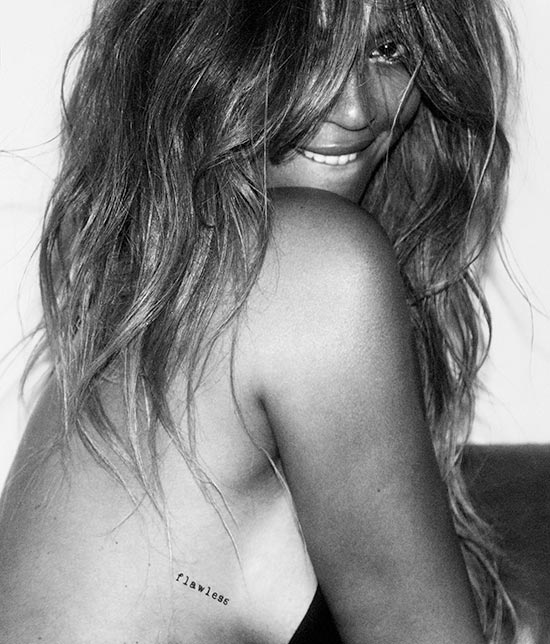 All and all I think that these new Beyonce Tattoos are a great way to add a little bit of fun this summer and truly make a statement when it comes to body art.
xoxoxo Danielle Michelle