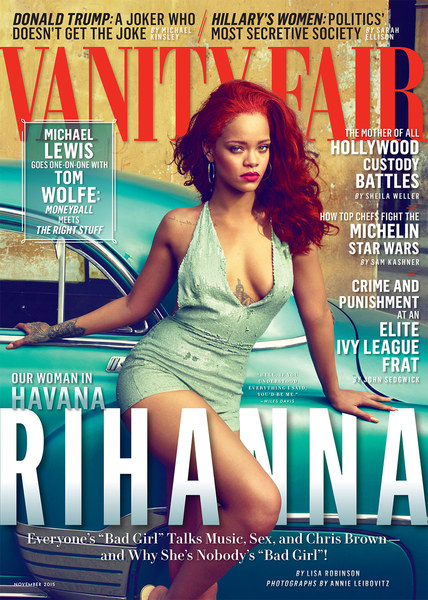 On The Cover – Rihanna for Vanity Fair November 2015 Issue. For the month of November, Ri Ri is featured in Vanity Fair posing in Cuba and opening up about all aspects of her life including love,  music, and her wild reputation. Shot by Annie Leibovitz, look below to get the inside scoop on the singer.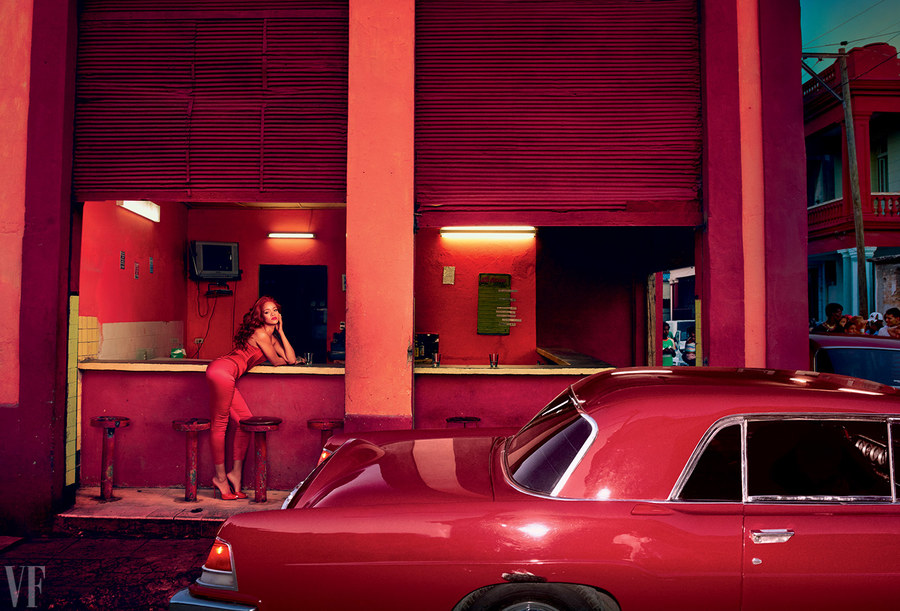 What makes Rihanna special—outside of the music—is that she is someone who is genuinely herself. People connect with her. You are seeing the authentic version of who she is. You can see her scars and her flaws…. She's gone through things that everyone's gone through—dysfunctional relationships, things that played out in front of everyone's eyes—and she's done a real good job of keeping her life private, but just living her life as a young person … unapologetically. You have to have a tough skin in this business; you're going to hear some things about yourself that you're going to think, What?? Are you crazy? —Jay Z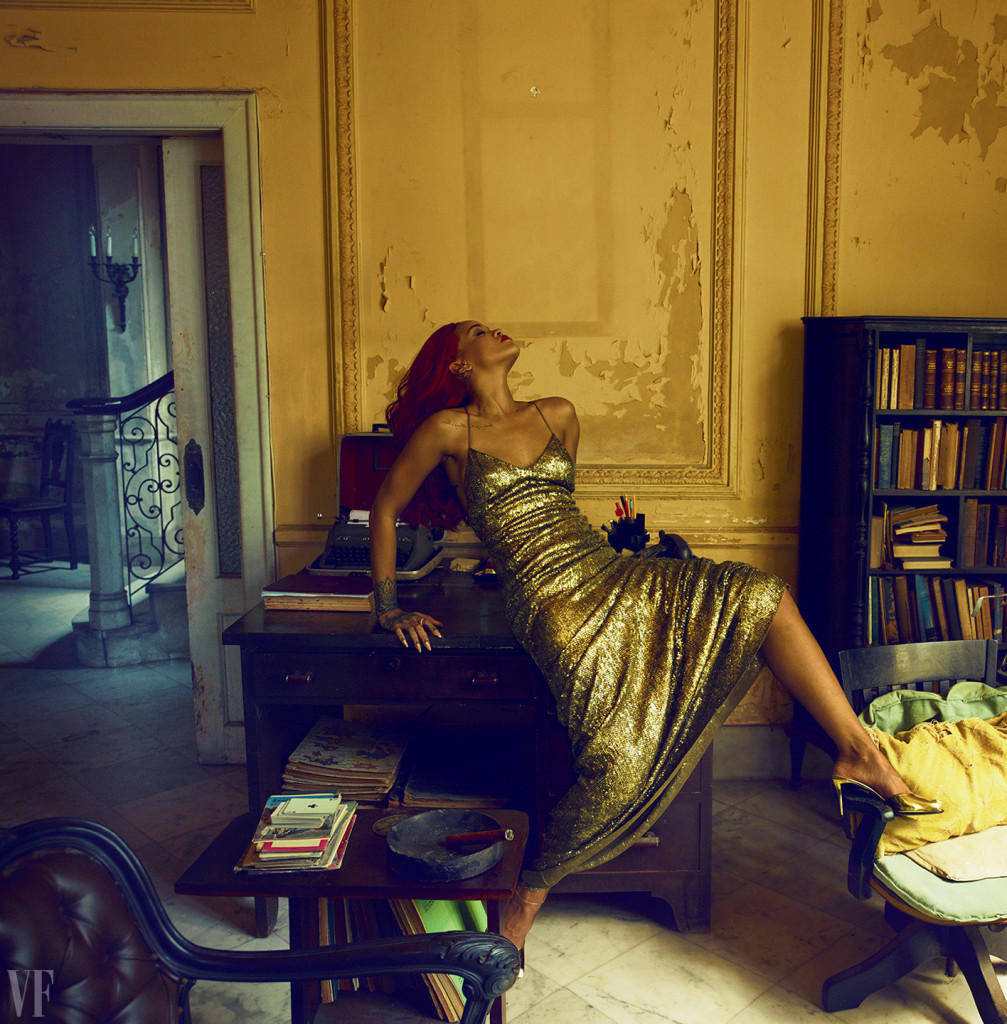 I honestly think how much fun it would be to live my reputation. People have this image of how wild and crazy I am, and I'm not everything they think of me. The reality is that the fame, the rumors—this picture means this, another picture means that—it really freaks me out. It made me back away from even wanting to attempt to date. It's become second nature for me to just close that door and just be O.K. with that. I'm always concerned about whether people have good or bad intentions. —Rihanna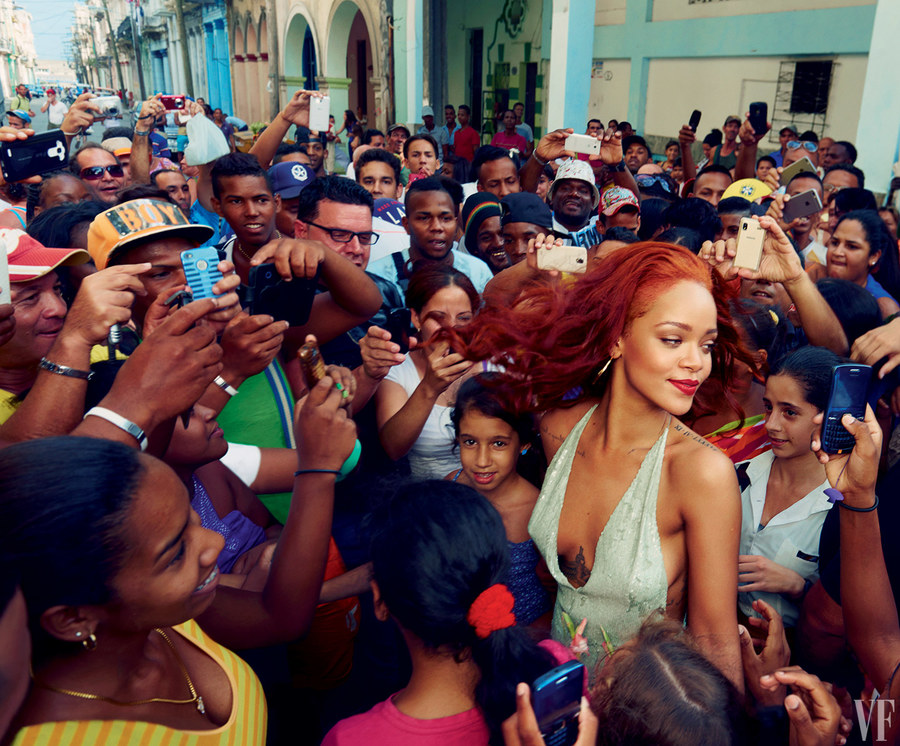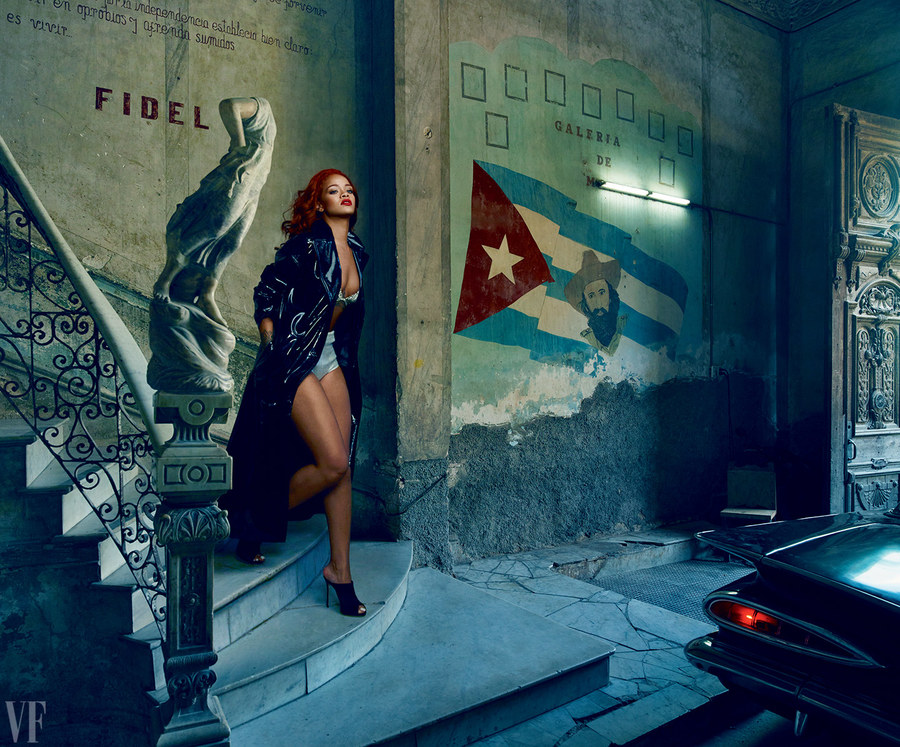 Read the full interview and dig deep into the singer's life by hoping over to Vanity Fair!
Related articles