Zoe Kravitz For Teen Vogue March 2016 Issue. The gorgeous Zoe Kravitz can be spotted in the covers of Teen Vogue for it's March 2016 issue rocking her trademark braids and interviewed by Alexander Wang who just happens to be a very good friend.  Ms. Zoe has had quite the year and it seems her career is sky rocketing to new heights! Check out some of the feature with the talented actress after the drop.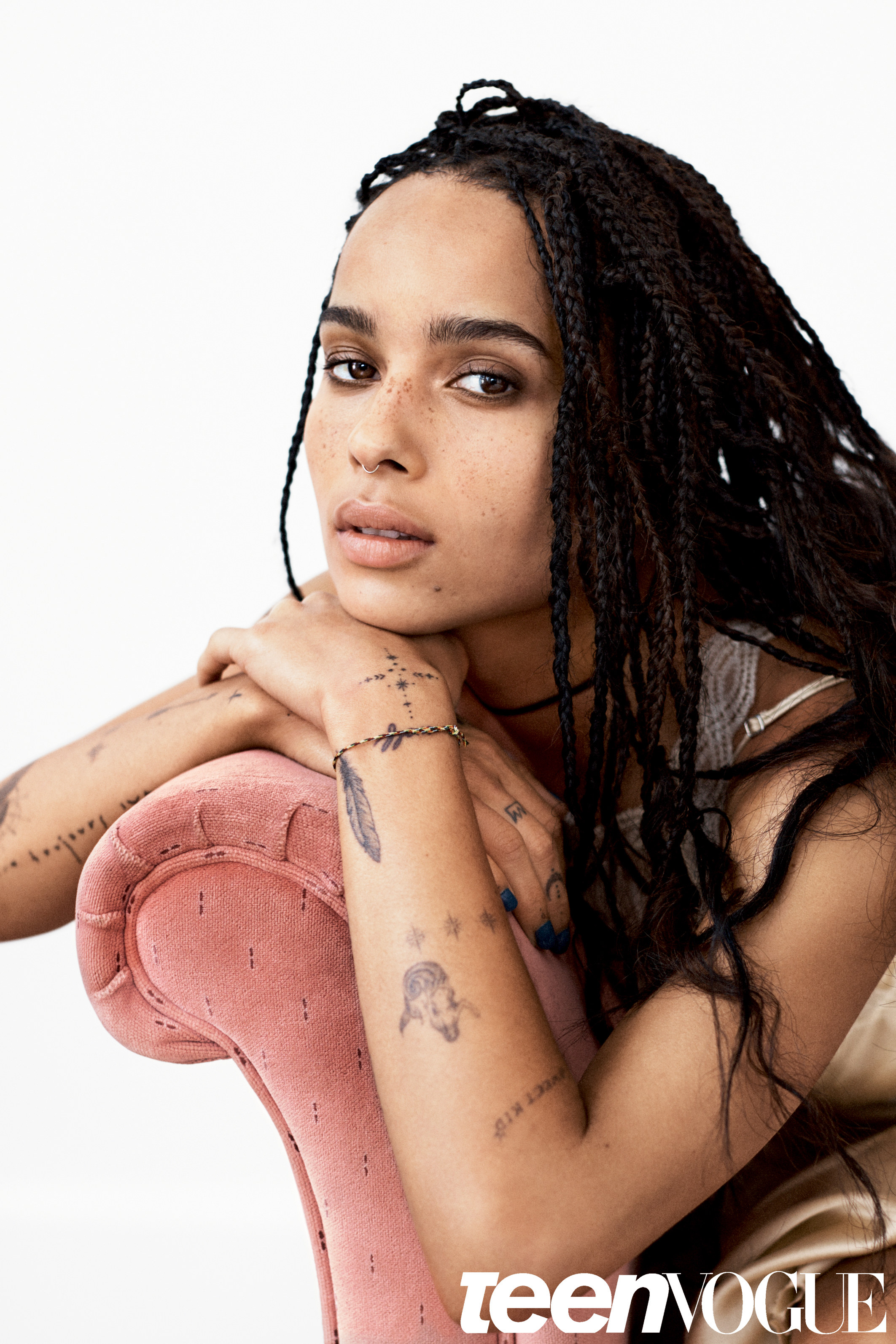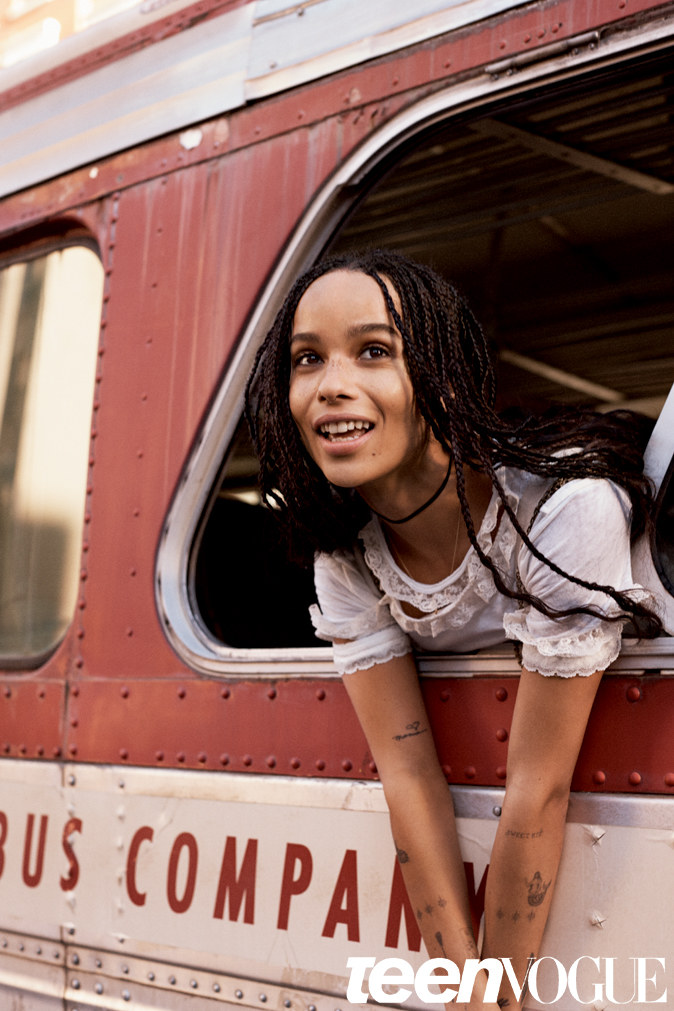 On a brisk Monday evening after wrapping her Teen Vogue cover shoot, Zoë Kravitz sits down for dinner with BFF Alexander Wang at Locanda Verde, in the quiet Manhattan neighborhood of TriBeCa. She wears a distressed, striped Freddy Krueger-esque sweater by the designer and looks surprisingly fresh-faced for someone coming off a 10-hour day. It helps that she's excited about an upcoming trip to Japan with her boyfriend, George Lewis Jr. (aka Twin Shadow), to celebrate her 27th birthday. It's a real vacation for the star, who has been juggling roles in major films like Mad Max: Fury Road, Dope, and the Divergent series (the third installment, Allegiant, comes out on March 18) while recording and touring with her electro R&B band, Lolawolf, and recently being crowned a new face of Calvin Klein (with mom Lisa Bonet) and Balenciaga. Over antipasti, the two arbiters of cool (who are both quick to laugh off that very title) discuss fame, fashion, and friendship.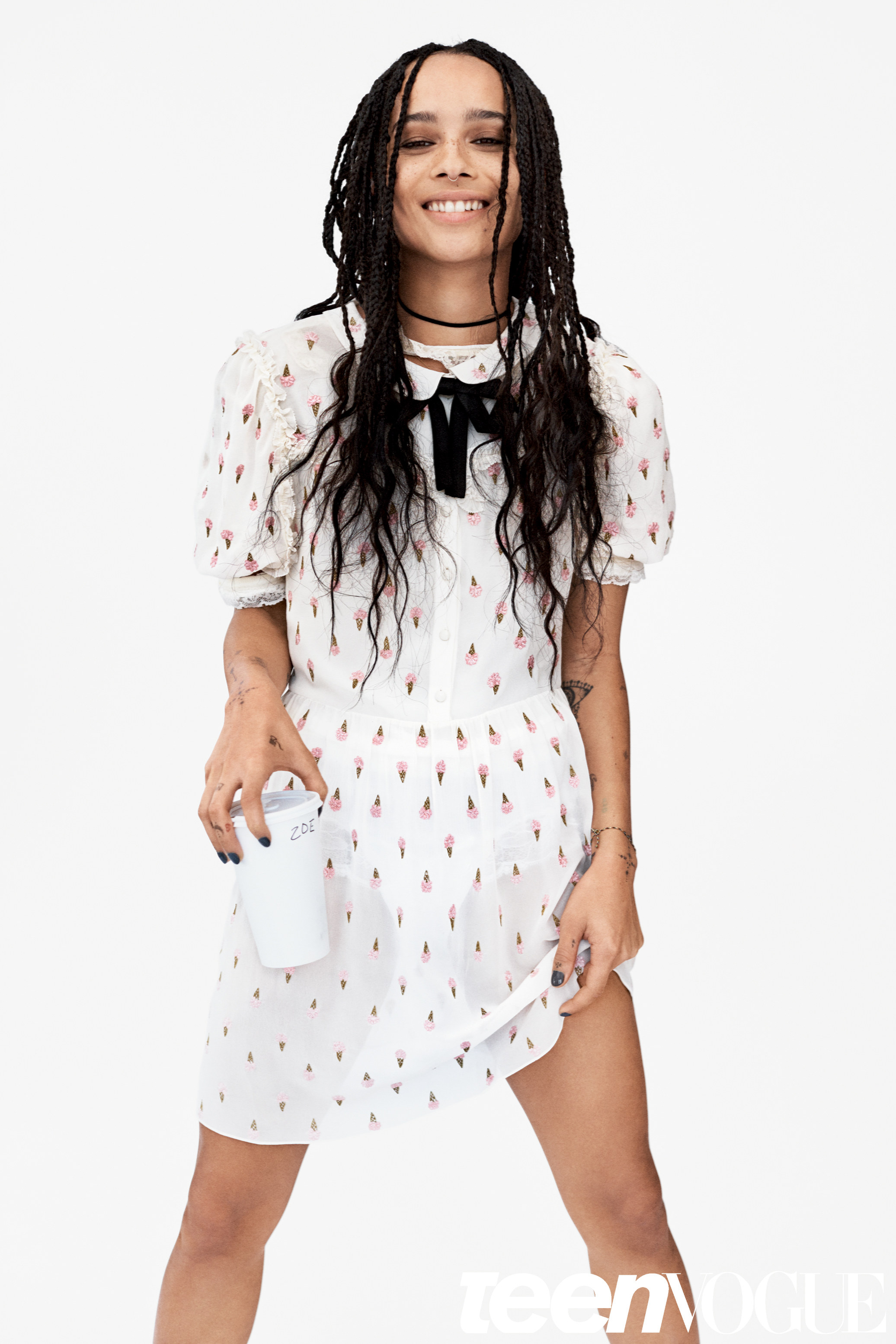 ALEXANDER WANG: The thing that I always tell people when they ask me about you is that you are very down-to-earth. Despite who your parents are [Lenny Kravitz and Lisa Bonet], you were raised in a way where you had to work for everything yourself. Nothing was just given to you, you're very driven, and you don't take things for granted.
ZOË KRAVITZ: My parents didn't become who they are because anything was handed to them, and they didn't raise a child who expected something to be handed to her, either. My mom would have killed me if I'd assumed any kind of privilege. At first I was really adamant about making sure people knew that I was working hard. Things were definitely handed to me a little bit easier, but people were also judging me twice as hard.
AW: You're always being your most authentic self, as Oprah Winfrey would say — which is not always going to be perfect.
ZK: It's definitely gotten me into trouble a few times.
AW: Me too. It's harder in the beginning, but people respect you for it afterward, and then the payoff is much bigger.
ZK: I learned early on — I can go to a shoot and they will put anything they want to put on me and I'll look like an idiot because I didn't say I don't like it. It's OK to have an opinion.
AW: You can be grateful to be there. It doesn't mean that you have to wear a purple…
ZK: Exactly. Today [at the Teen Vogue shoot] when they were like, "Wear this dress," I was like, "I'm not wearing that dress. I'm so sorry — I can't wear that dress. I'm not going to wear it."
AW: Which is fine, because there are 30 others. OK, here's the last question. Do you consider yourself a role model?
ZK: For a long time I didn't want that label or that pressure. What shifted recently is when I see girls who know my work or come to my shows and see themselves in me. When I think of my version of a role model, it's not about being the perfect Samaritan; it's just being out there and being honest and happily imperfect.
AW: Carrying a brown paper bag as a purse.
ZK: I'm another human being, floating around out there in the universe and figuring it out, too. If seeing that brings you comfort, or gives you hope, or makes you feel anything— makes you feel not al􏰀one — if that is being a role model, then I'm happy to do that.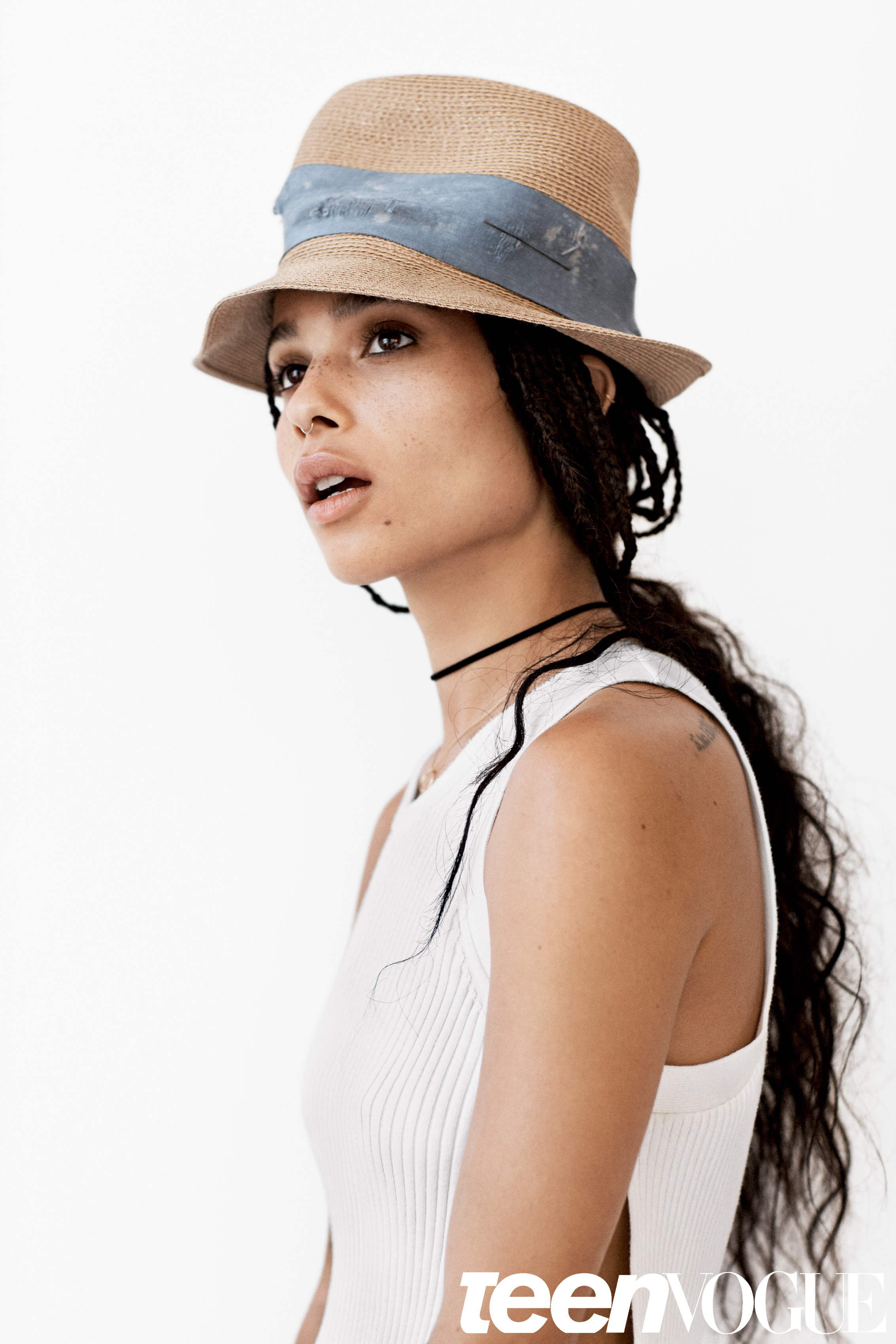 See more from the duo when Teen Vogue's March issue hits newsstands March 9.
Related articles