2012 Spring and Summer Dresses – 5 Dress Trends To Have in Your Closet. Dresses will always be the number one item everyone  wears for the spring and summer season. It's a classic trend that easily shows off your legs, which most of us have been hiding all winter long. What I adore about dresses is that the look can easily be transformed depending on your mood for the day. Pair it with a sweater for something extremely classic, or pair it was leggings to create a playful, flirty take. Whatever , or however you plan to wear it, look below to see this seasons most coveted styles.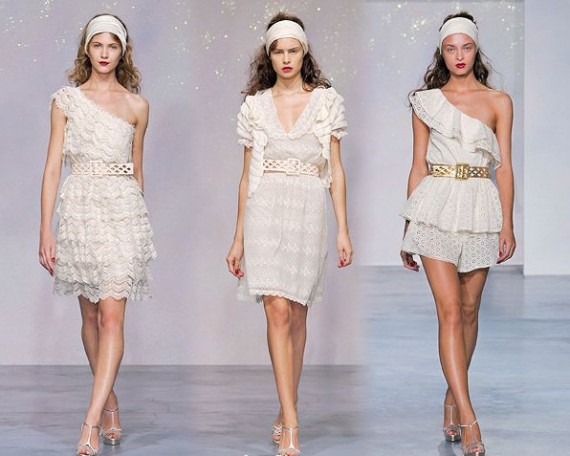 Maxi Dresses – This trend was very popular last spring and summer season, it once again ruled the runway. Seen by designers D&G , Betsey Johnson, and Just Cavalli to name a few. This is the perfect dress to wear when you just don't know what to wear.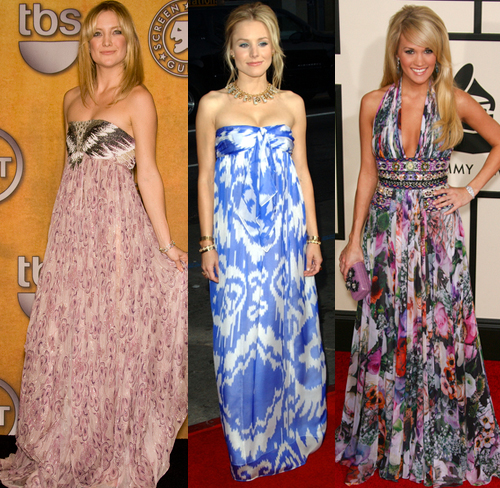 The Mullet Dress / Asymmetrical – One new trend in dresses this season is the look of the mullet dress. This sexy style is a great new way to draw attention to the legs, since the look is shorter in the front, and longer in the back.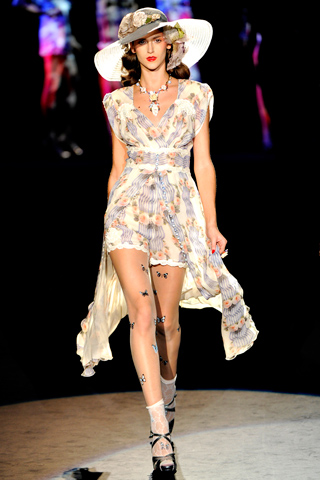 White  Dresses – Very popular last Spring and Summer season, celebrities and designers can't get enough of all white hued dresses.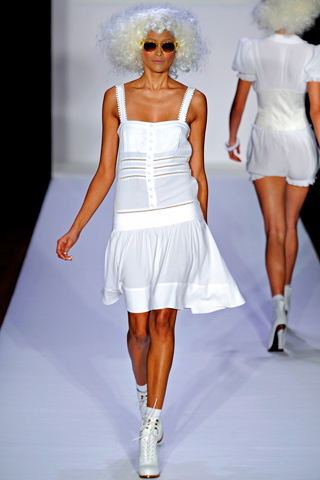 Peplum-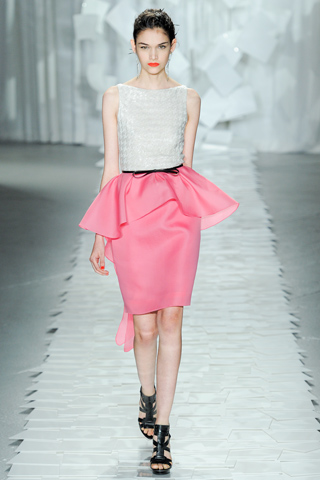 Pastel Hues – Soft and girly, the runway was filled this season with lady like pastel hues.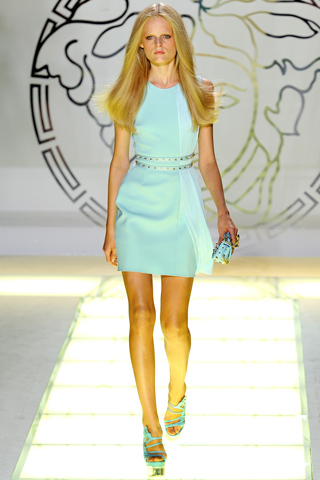 Spring / Summer 2012 Hairstyles
2012 Summer and Spring Hair Trends
Spring / Summer 2012 Hair Trend – Scarlett Johansson Wears Retro Hair Trend
2012 Spring / Summer Hairstyles and Hair Trends
Bob Haircuts For Spring / Summer 2012 Hairstyles
Spring / Summer 2012 Makeup Trends
2012 Spring and Summer Dresses – 5 Dress Trends To Have in Your Closet
2012 Spring and Summer Makeup / Beauty Trends
2012 Spring and Summer Clothing Ideas