Amber Rose Is Officially Pregnant. It's no surprise that Amber has just confirmed her pregnancy, since there has been speculation for quite awhile that the celeb was pregnant. Wiz Khalifa even tip toed around the question when being interviewed last month.
"I'm saying here that it is not what people think it is. But, she will have my baby in life, and you guys will know when she's pregnant."


Since the interview, Amber's belly has grown quite large and the pair can no longer hide the fact that they'll soon be expecting a little one ( also rumored to be a boy). Some are saying that on Thursday night at the 2012 MTV Video Music Awards the pair will officially confirm Amber's pregnancy, but the cat's already out of the bag if you ask me. Look below to see her recent pics and you can be the judge.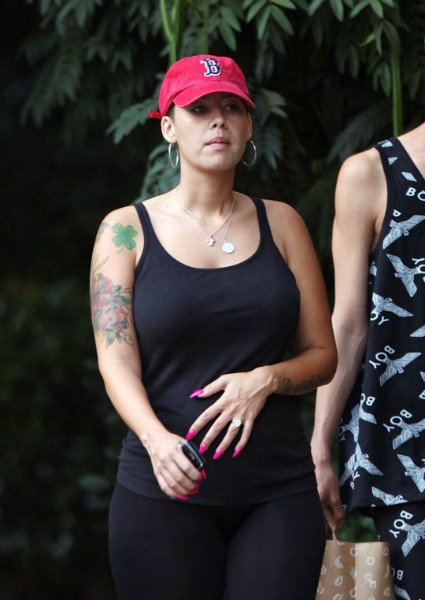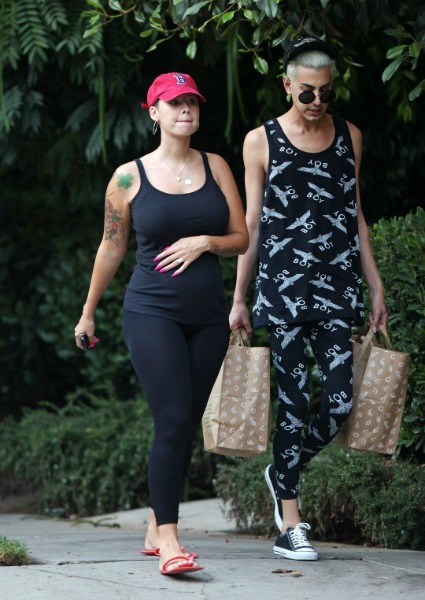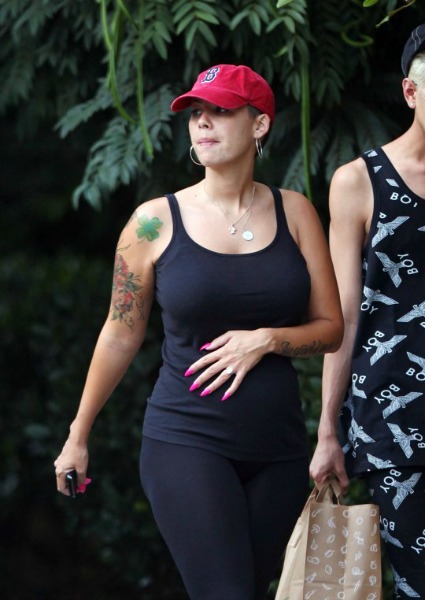 Related articles