Ciara Goes Back To Her Famous Cornrow Hairstyle. We haven't seen Ciara with cornrows in quite sometime, but it looks like she's bringing the look back once again. Earlier this week the talented R&B singer tweeted a pic of her blast from the past look saying "Return Of The Rows." We've always loved Ciara with cornrows, and I love how her blonde haircolor really pops against her honey brown complexion. As we continue to move into the colder winter months, we have a feeling more celebs will be showing off pics of themselves rocking braided hairstyles. Stay tuned and let the braided hairstyle season begin!. Peep Ciara's braids after the jump.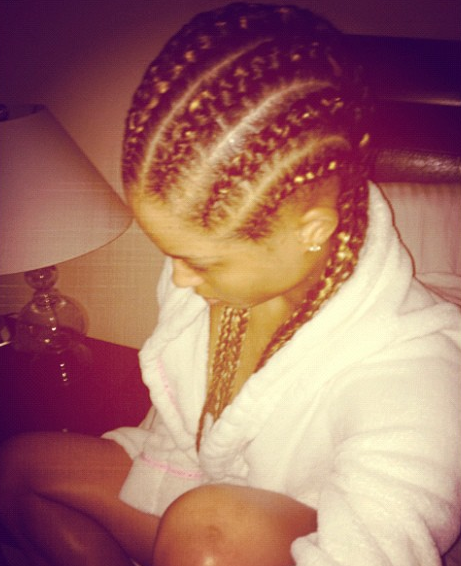 Related articles
The following two tabs change content below.
thestylenewsnetwork
Fashion, Style, Life....... Beauty comes in all shapes, shades, and sizes. This blog hopes to showcase all facets of beauty from the inside out. Hair, make-up, fashion, advice and everything in-between. This best thing in life is having fun and making sure you look your best while doing so!
Latest posts by thestylenewsnetwork (see all)