Havana Twists Braids Hairstyles (A Guide To Havana Twists). The look of Havana Twisted hairstyles continue to grow in popularity, and if you're on the hunt for a great protective style this look just might fit the bill.
Since box braids are very popular at the moment, Havana twisted hairstyles offer a great alternative to traditional braided hairstyles, and most often appear more natural (like it's your own hair) then other hair extension hairstyles.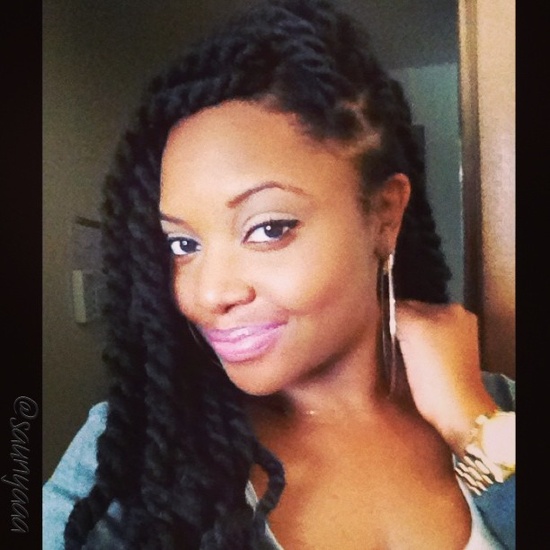 Havana twists, feature hair extensions that are twisted and added with a special kind of hair called Havanna Hair. The hair  is a soft, yet highly textured with man made hair fibers that are created to blend well with a broad range of natural hair textures. Havana twists create a flawless and very natural looking hairstyle (most often people will believe it is your hair) since the hair that is added is seamless and blends perfectly with your own hair.

If you are natural, and you like to keep your hair protected by placing it in twists, this look is perfect for you since your hair will be twisted with the Havana hair for added length. This look is also something that can be achieved and created right at home. Look below for a video tutorial on how to create Havana twists, as well as a few pictures of ladies wearing Havana twist hairstyles. Havana hair can be purchased here 
( Pictures are from pinterest, and are used to showcase what Havana Twists are )
How To Install Havana Twists
Related articles