Who's That Girl – Ciara Gets Faux Locs Hairstyle. It appears as if Ciara decided to switch up her look this summer with quite the unexpected hairstyle….faux locs.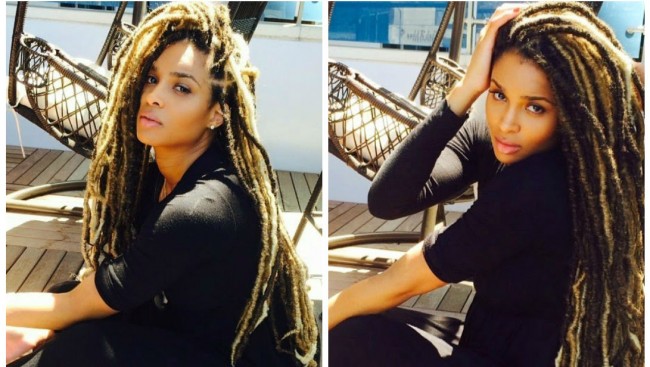 The singer of course took to instagram to showcase her sexy new style with the caption "Back 2 Work and Im Obsessed…:)"
While faux locs are quite the new look for Ciara we're totally in love with her new "do", how awesome does the color combo look though… brown mixed with blonde just like her usual "signature" color.  I also love the pop of red lip which she posted with the obsessed sweat pic. While Ciara is clearly loving her new hairstyle, you may be wondering why fuax locks. While of course we don't know the answer for certain, we can imagine that her strands are in need of a major break, and the singer is mad busy these days caring for a newborn, managing a career and planning a wedding. Sounds like the perfect time to me to try out a new look… Check out Ciara's new dreads after the drop.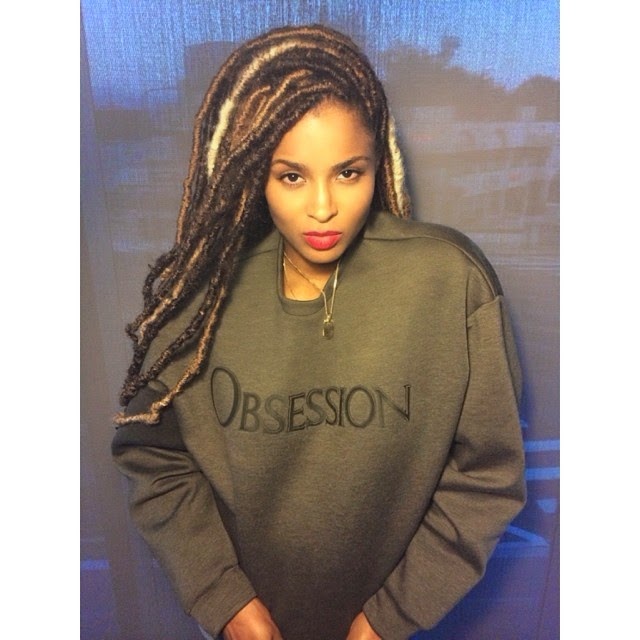 Related articles