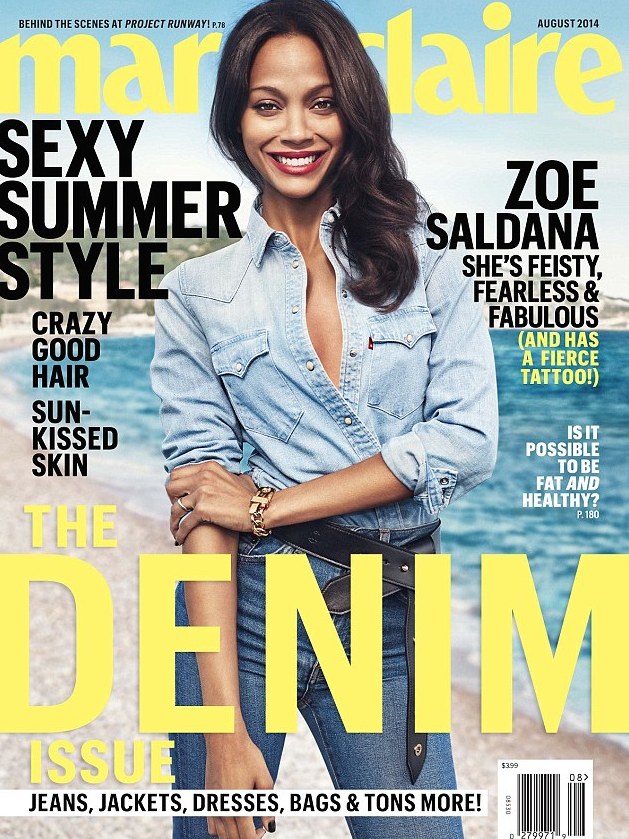 Zoe Saldana is turning things up a notch for the Marie Claire August 2014, and gets real about everything from her past relationships, to her dream movie roles.
Shot by Boe Marion, the Denim Issue hit newsstands July 22nd, and showcases the actress like you've never seen her before. Like how one should never settle when it comes to relationships
"If you're not happy with a person, leave. And wait until you find that one person who makes you feel good about yourself every single day and is not expecting you to change, but to grow."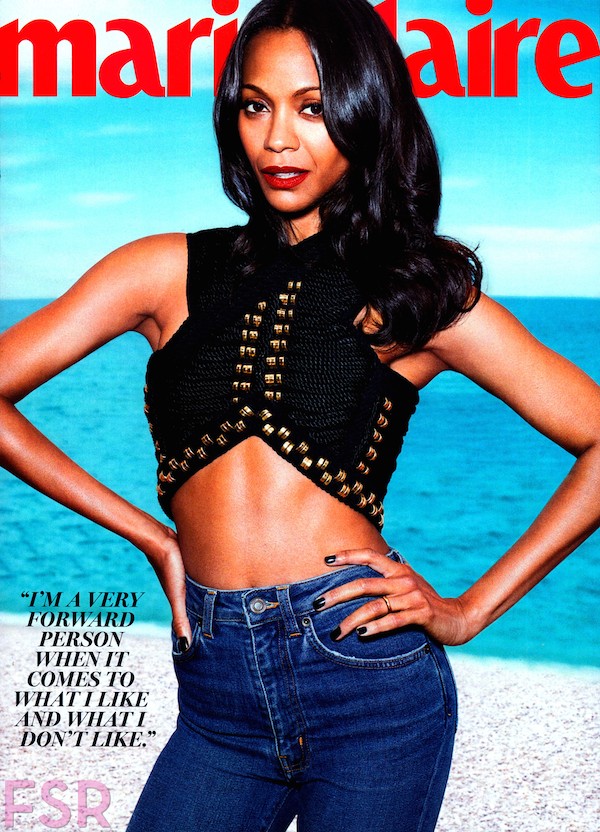 I love how she talks about not being friends with an ex, because she's right why would you want to be  'friends" with someone you've crossed a line through
"I have been in relationships where a man has disrespected me, and I don't need to be friends with that man anymore. I don't want to be the one going, 'I'm cool, because I'm friends with all my exes.' There's a reason why you're called an ex. I crossed you off my list. Moving on. You cross a line, you need to know that you're going to walk this earth knowing that there's an individual who has no respect for you."
In the issue the celeb even dishes on her dream role
 "I would love to play Nefertiti or Cleopatra or the Queen of Sheba. We preserve more male history than we do female. We have to preserve it. No more complaining. We have to do it."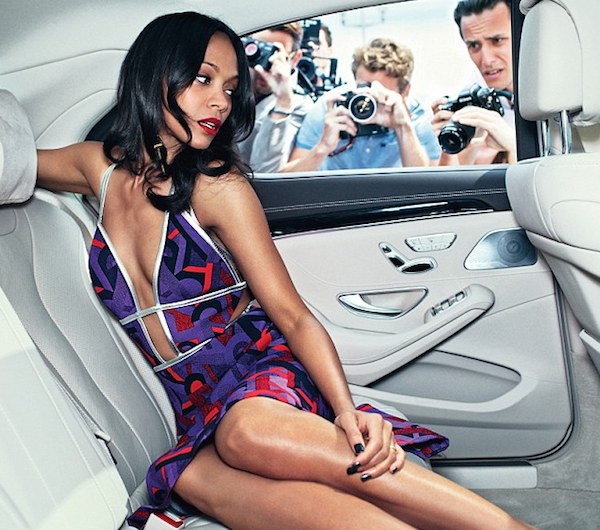 Zoe is absolutely stunning, and she's such a strong role model for young girls to look up to. Be sure to grab her latest issue from Marie Claire July 22, and hop over to Marie Claire for more of Zoe's head strong interview. 
Related articles