While there has been plenty of debates about using heat as a natural over the years, we say to each it's own, and we all have to be responsible for what we do to our own hair strands.
There are some naturals who have used heat for years and have never had a problem with curl damage aka heat damage, while on the flip-side there have been some naturals who have used heat just once and found themselves with more than lack luster curls.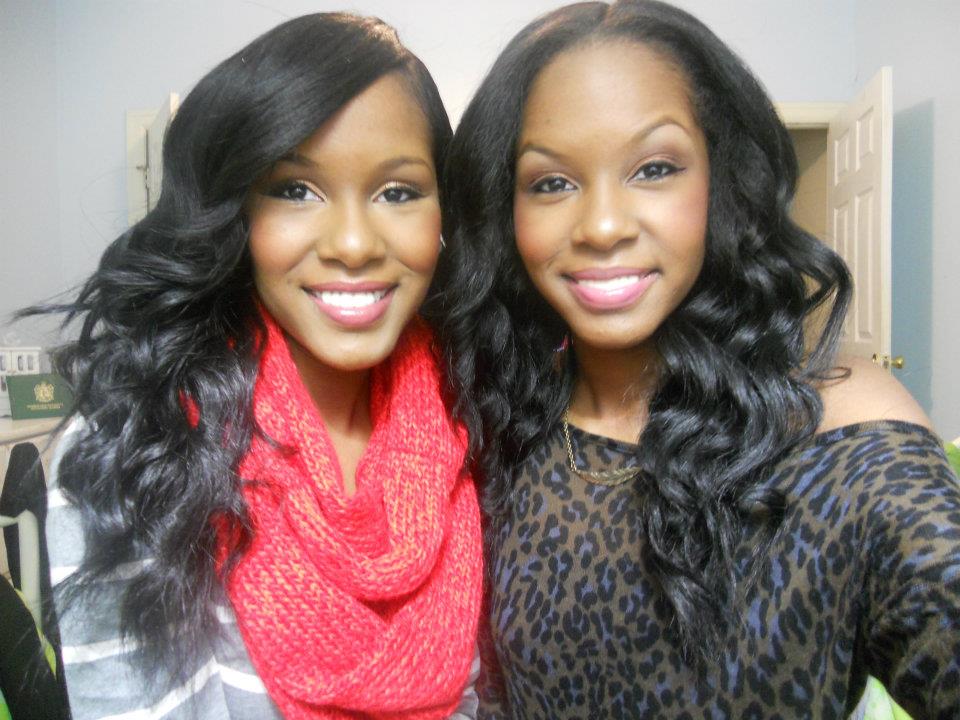 The main thing to remember is that when it comes to heat usage you really are rolling the dice, and depending on how happy you are with your natural curl pattern, this is something you have to keep in mind if you want to roll those dice…..
While we'll admit heat has managed to gain a bad reputation over the years, it's not all bad. There are some naturals who swear by it, and by using heat they have manged to take their strands to ultra long lengths by using it in a careful and strategic matter.  The Glamtwin443 from YouTube for instant flat iron their hair very frequently, while still managing to rock their curls from time to time in order to give their hair a break. Some ladies despite having such a bad reputation, have a wonderful healthy relationship with heat.
Now of course using heat on a regular basis isn't something I would suggest to everyone, and as stated above if you  plan on truly rocking your hair in it's complete unaltered natural state, then this of course is not something for you. I would suggest heat training for anyone who wants to slightly loosen their curl pattern overtime, looking for an easier alternative to managing their hair, wants to stop relaxing their hair and instead would like to wear straighter styles with the use of flat ironing.
Pros Of Heat Training
Easier Detangling Sessions
Fewer Single Strand Knots
Versatility
Less Harmful On Your Hair If You Are Switching From A Relaxer
Cons
Could Cause Permanent Straight Hair
Will Alter Your Curl Pattern (In Most Cases)
You Put Yourself At A Risk Of Not Being Able To Wear Your Hair In It's Natural State
So to answer the question is heat training for me, it's really all comes down to if the pros, out-weigh the cons. If you say yes, then heat training is for you. Always remember to use a heat protectant on your hair before every heat usage, limit your heat usage to no more than twice a month, and ALWAYS DO WHAT'S BEST FOR YOUR HAIR. Despite WHAT OTHERS MAY THINK.
Check out some of the videos below of ladies giving tips of using heat.
Related articles