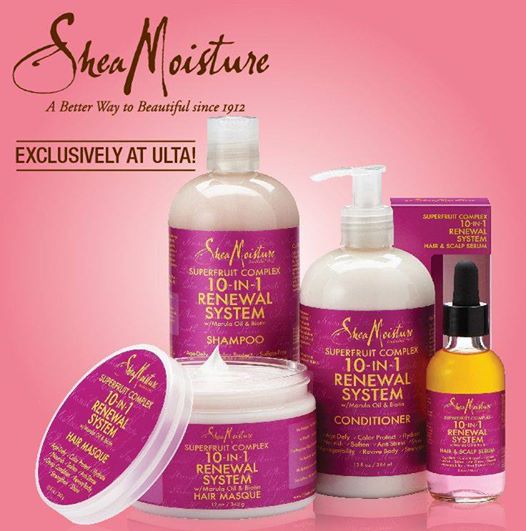 In need of something new for your hair strands? Then check out SheaMoisture's New SuperFruit Complex 10-in-1 Renewal Hair Care Collection. Avavible in stores now, and sold exclusively to the Ultra brand, the new products from SheaMoisture contain an antioxidant-enriched Superfruit to help enrich your hair strands.
Now ladies I'll be honest and say that SheaMoisture is the business when it comes to getting your hair right, so I'm quite excited to check out this new line. Check out more details about the new products after the drop.
P.S. For a limited time only, Buy 1 Get 1 50% off ALL SheaMoisture products at Ulta stores.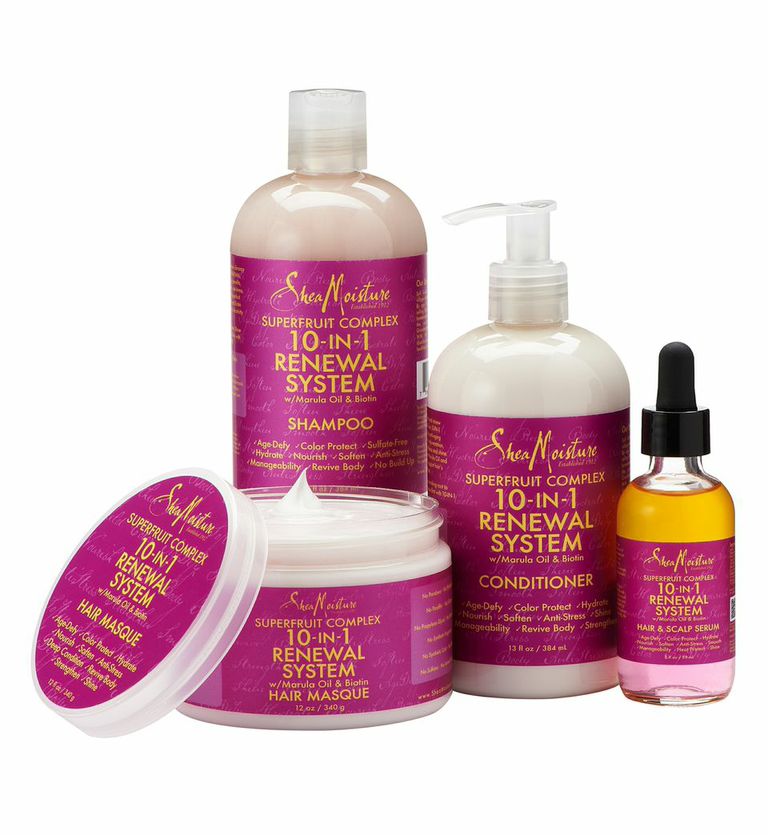 The collection boasts a proprietary blend of certified organic Shea Butter (with rich fatty acids to deeply moisturize); SuperFruit Nutrient Complex (a blend of Red Raspberry, Ketones, Goji, Acai Guava extracts rich in anti-aging antioxidants); Marula Oil (contains natural peptides that help support hair's elasticity); and Biotin (nurtures individual strands for thicker, stronger hair). When the whole system is used together, hair is instantly renewed, hydrated, soft, shiny and manageable. The collection includes:
• SuperFruit Complex 10-in-1 Renewal Shampoo – Aids in protecting and renewing vibrancy to lackluster hair. Promotes a healthy scalp and provides gentle sulfate-free cleansing. SRP: $10.99;
• SuperFruit Complex 10-in-1 Renewal Conditioner – Detangles, while providing color protection, intense moisture and manageability. SRP: $10.99;
• SuperFruit Complex 10-in-1 Renewal Hair Serum – Gives hair a quick infusion of moisture. Hair instantly looks more vibrant and lustrous. SRP: $10.99;
• SuperFruit Complex 10-in-1 Renewal Hair Masque – This intensive, antioxidant-rich treatment repairs dull, lifeless hair in a matter of minutes. Leave on between 5-30 minutes depending on hair's condition and damage. SRP: $12.99.
Products do not contain parabens, sulfates, phthalates, mineral oil, synthetic fragrance or artificial color. Color safe.
Related articles