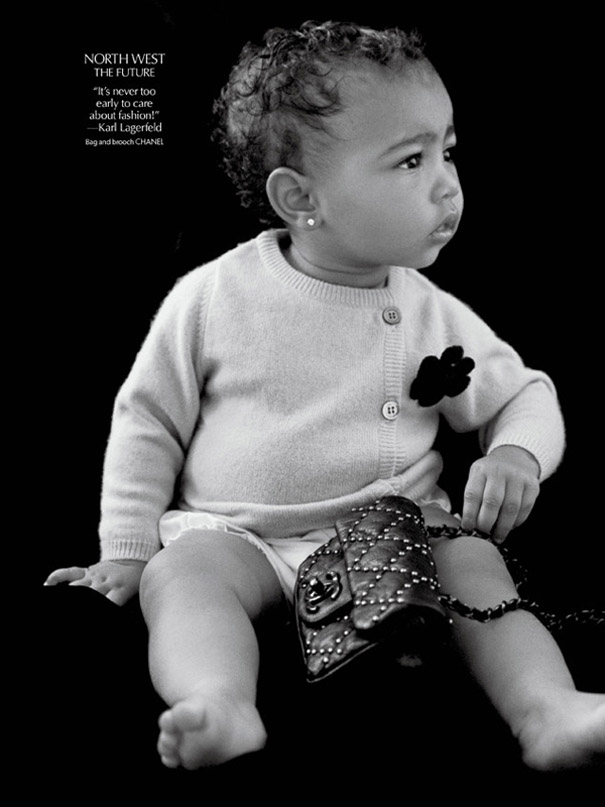 With a name like North West, and with your parents being Kanye West & Kim Kardashian you're pretty much set for life, but that doesn't mean that you can't break into the business at an early age, and that's exactly what North West decided to do….
On a serious note…. Baby North is the cutest thing ever, and she is giving us some serious cuteness overload with her first official modeling gig.  The internet went wild this morning when first pics surfaced of baby north posed in black & white photo wearing diamond earrings and Chanel handbag by her side. The photo will be featured in the CR Fashion Book Issue 5.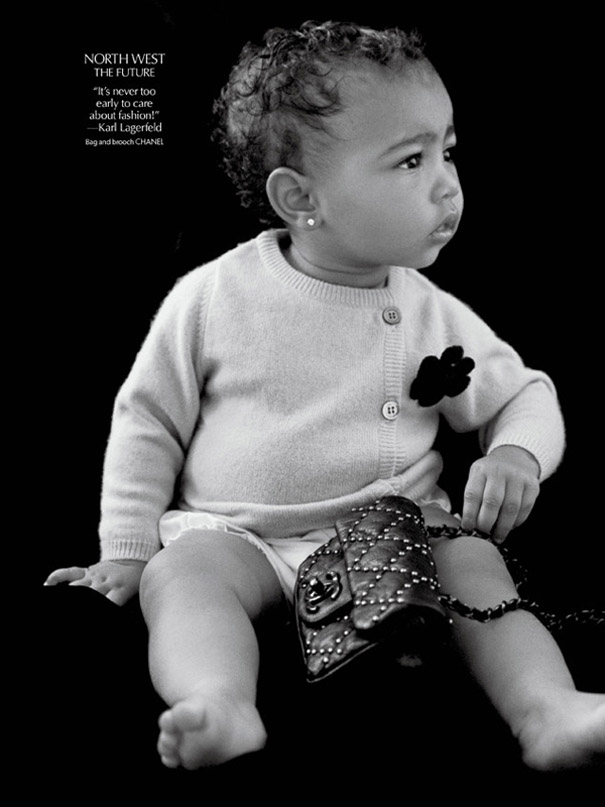 One things for sure, that is one lucky little girl!
Related articles