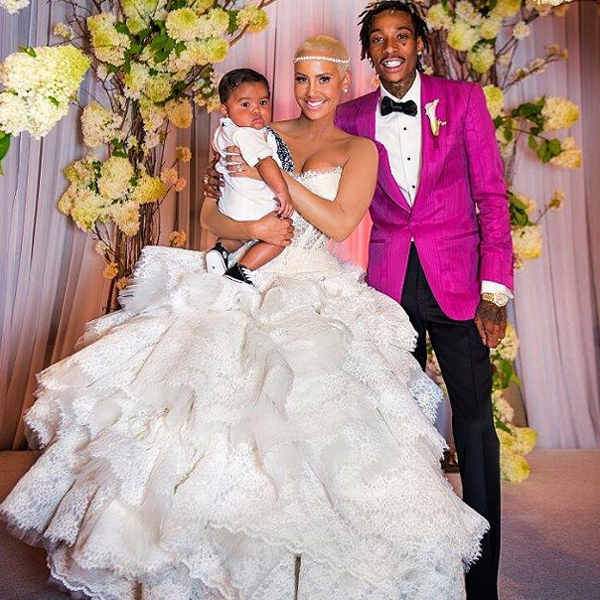 It's been exactly one year since Wiz Khalifa married Amber Rose, and the couple is celebrating their anniversary by posting an official pic of their wedding day bliss.  They of course took to instagram to share the joy on their one-year milestone.
"Today was the day we said our vows before God and our Family. I knew as soon as I met u, u were the one for me sweetheart. Happy 1 year anniversary @mistercap and many more to come"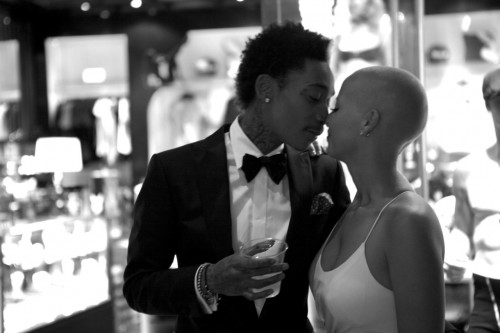 Aww, love is so beautiful……and the pair truly did look so happy on their wedding day. Amber's smile was so big as she held her little bundle of joy Sebastian "The Bash" Taylor Thomaz while standing proudly next to her new husband. I also love Amber's full lace ballgown and corset bodice dress. She looked amazing on her special day.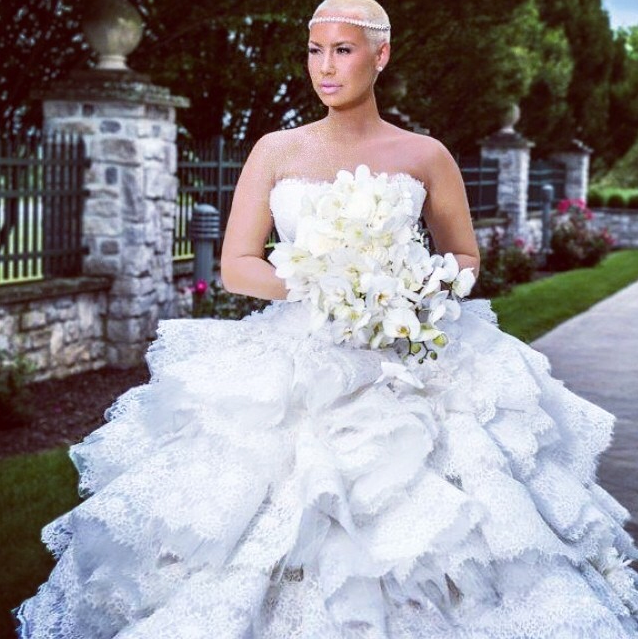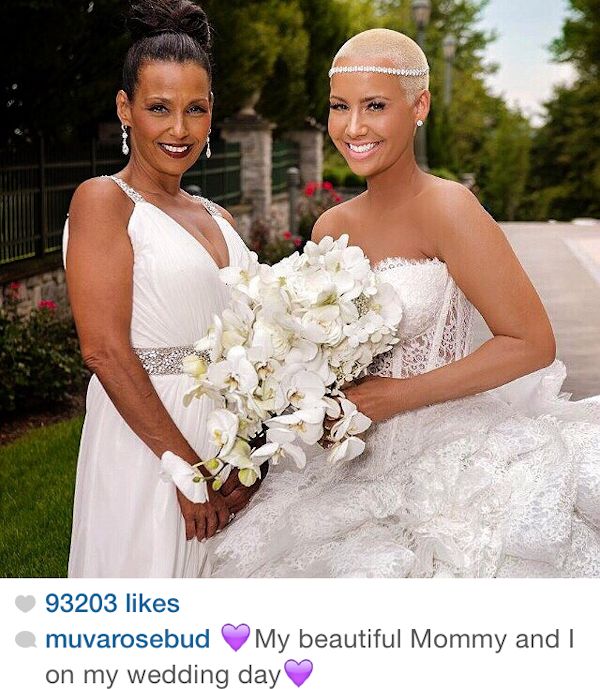 Congrats again to the happy couple, and may they continue to have a loving strong marriage.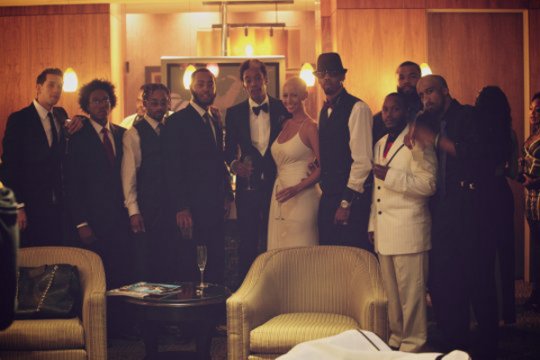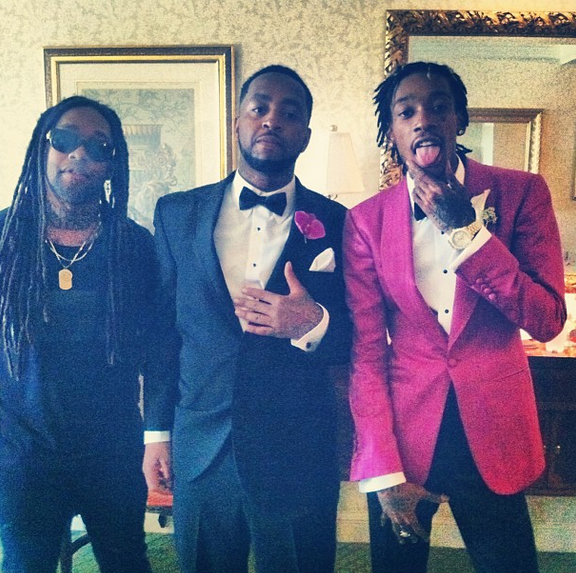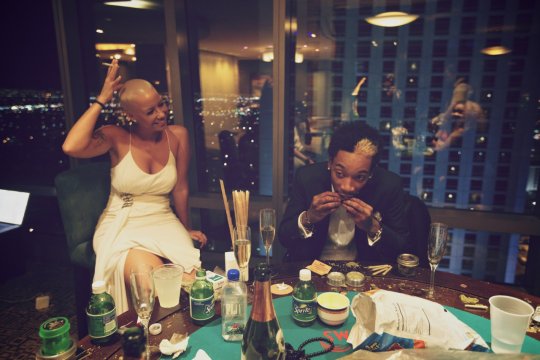 Related articles