2015 Hair Trends – Black Women Rocking Grey Hair.  Over the last few years the "going grey early" movement has continued to grow in popularity. Rocking grey strands while having no wrinkles in sight is a look that has become sexy, empowering and completely edgy. We can all thank Ri Ri who first begun wearing the look two years ago……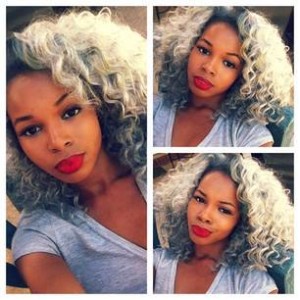 While some may find that rocking gray strands early is a bit of an oxymoron others have made it their ideal hair color, transforming it to fit their own personal style through the use of bob haircuts, twists and more, and if you still think that going grey simply means you're getting older, think again. Look below to see just a few ladies who have manged to make  "GOING GREY" pretty darn flattering…..
P.S. the look always works great in ombre form and as highlights!
Save
Save