Draya Shows Off Bold Blue Haircut Complete With Blunt Bangs! We warned you, blunt bangs were totally the "it" girl hairstyle for fall 2015, and while Draya just updated her look with bangs, her bold blue hair is completely unexpected!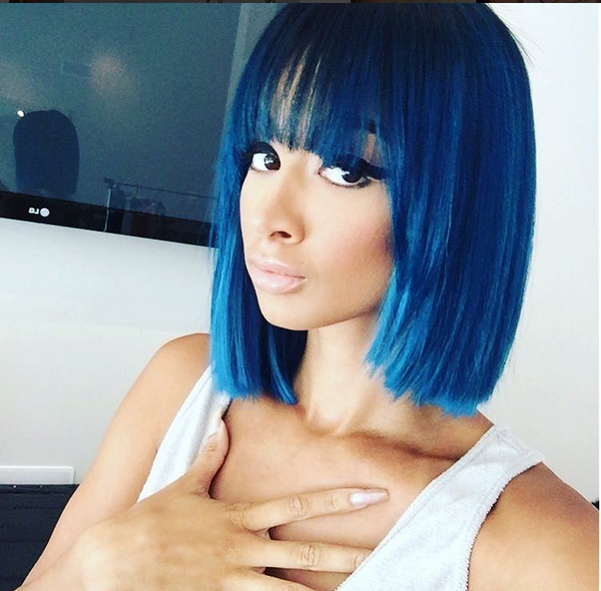 The reality star diva showed off her new hue via instagram to promote her new swimwear line, which is anything but tame.…but all eyes are on her hairstyle instead. Which ironically may not have been a bad thing because as it turns out she's in the mist of creating a new hair line as well called Tresses By Draya, Looks like mama is all about her business. Her new hair line will consist of 3.5-4 oz bundles of straight, wavy and curly virgin hair wefts.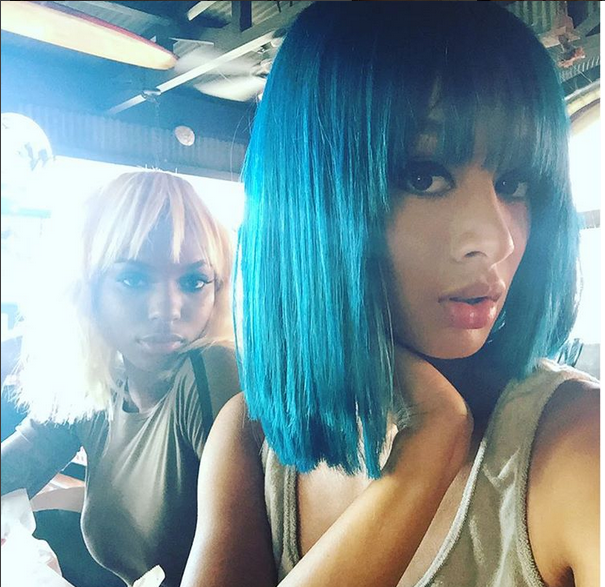 She recently sat down with Hype Hair to dish more about her new line.
Hype Hair: Let's talk hair. Can you tell us more about your hair line?
DM: My hair line is Tresses by Draya. I like my natural hair, but I also like to wear long hair. I'm into weaves, I'm into clip-ins, I'm into all of it. I just like to switch up my look and I think that extensions and weaves, and tracks, and clip ins, all of that, can help you with that.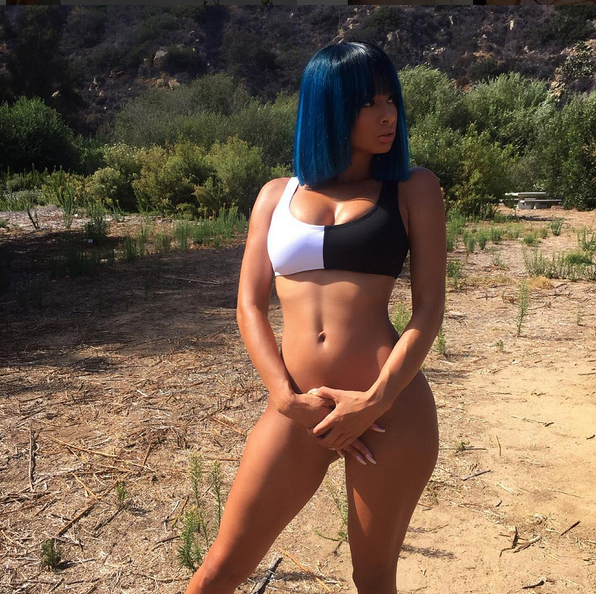 I guess her new blue hair is a reflection of what's to come with her new hair line?
Thoughts?
Related articles