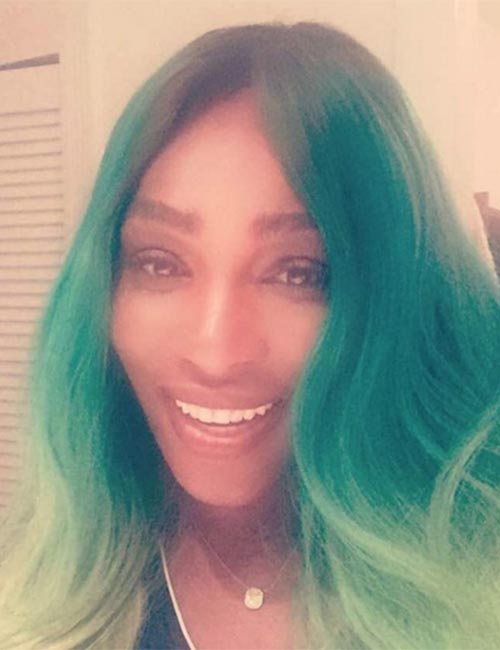 Serena Williams Shocks Everyone By Debuting Green Hair! Serena isn't one to take drastic measures when it comes to her hairstyles, but she shocked everyone this morning by posting an ombre green haired selfie.
"For Genie and Chrissie. U asked for it. Lol," she captioned next to her pic while calling out fellow tennis player Genie Bouchard. We can only guess they dared her to try something totally out the box….
The pic of course shocked everyone because hello it's Serena Williams with green hair…..
xoxoxo Danielle Michelle
Related articles