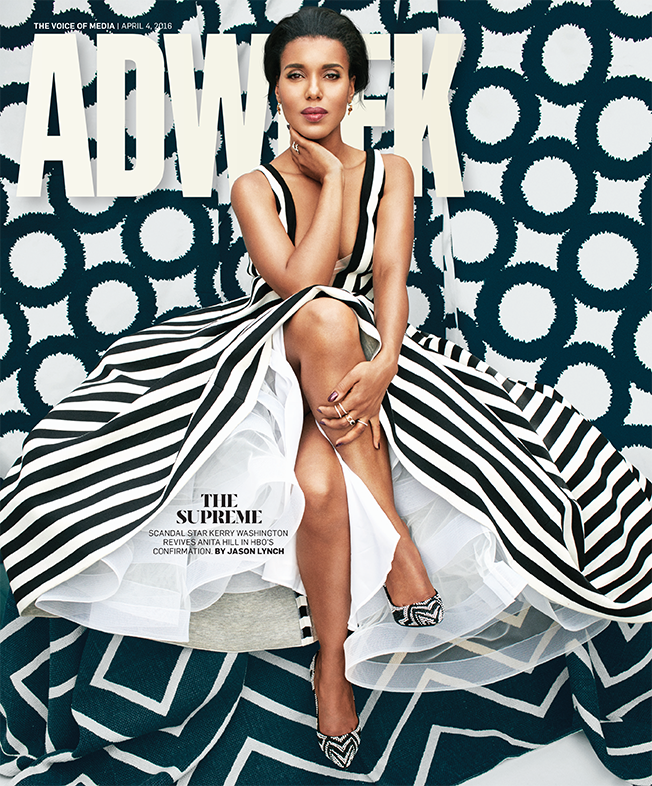 Kerry Washington Poses for Adweek April 2016. This month the stunning Kerry Washington poses for Adweek and dishes on working with brands, Scandal and more! Check out some of the scoop and see some of her gorgeous spread after the drop.
When she made her debut four years ago as ace D.C. crisis manager Olivia Pope on the ABC drama Scandal, Kerry Washington would not allow herself to dream that the show would ever become the hit that it is. "I didn't have a lot of expectations, to be honest," she admits. "It was a great thing, but I feel like expectations are resentments in waiting. But in a million years, I couldn't have expected the success of the show and the impact that it would have culturally in terms of fashion, changing language, images of gender and the landscape of casting in television."
Nor did she anticipate the impact that Scandal—one of broadcast television's top 10 series in the 18-49 demo—would have on her career.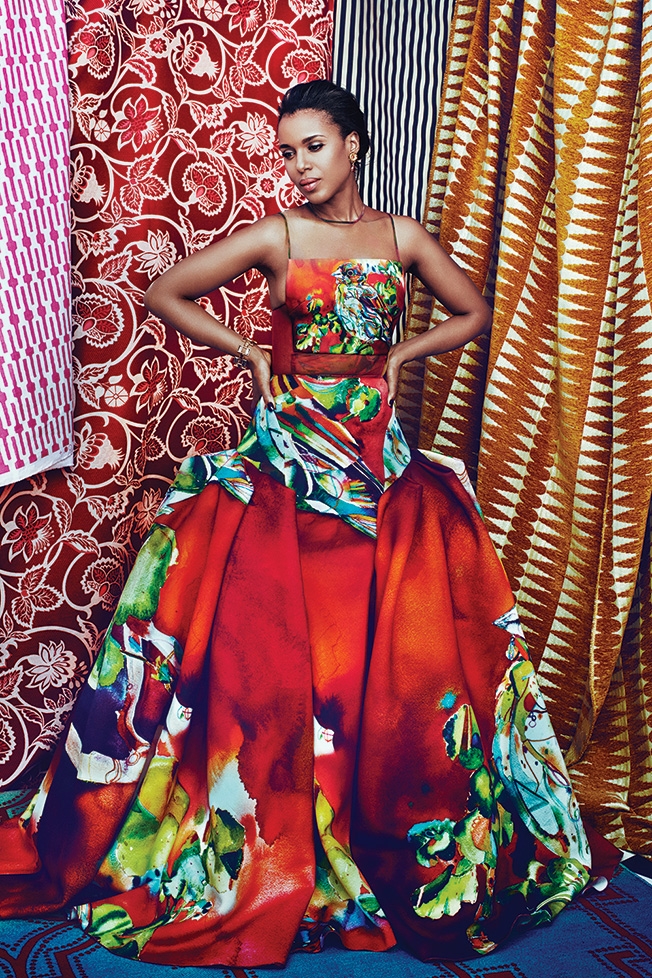 The actress has secured partnerships with a variety of brands and causes—among them, Neutrogena, Movado, Apple Music and Hillary Clinton's presidential campaign. Now, add the job of producer to Washington's resumé. She not only stars in but is also an executive producer on the HBO original film Confirmation, premiering April 16, which revisits Supreme Court Justice Clarence Thomas' 1991 Senate confirmation hearings—an event that was dominated by the testimony and sexual-harassment accusations of his former assistant, Anita Hill (played by Washington).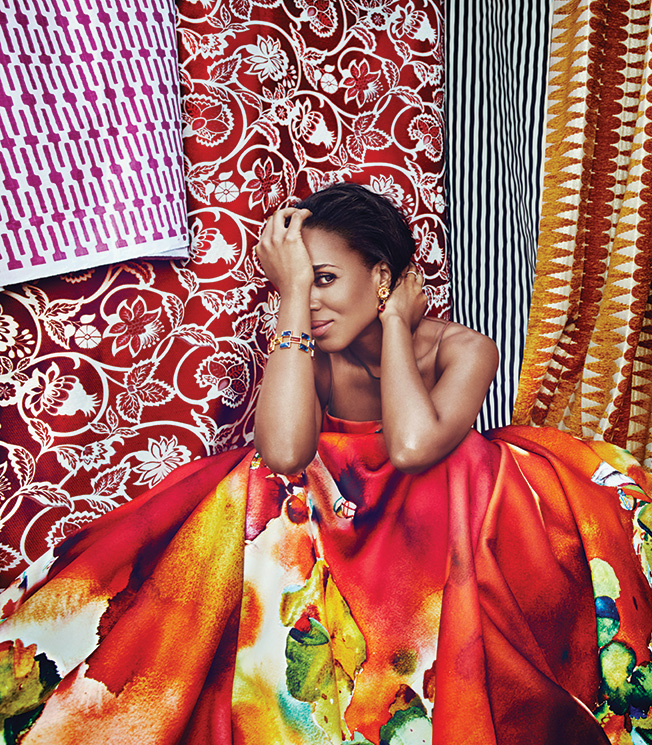 Here, Washington talks to Adweek about her hit show, the HBO project, how she helped pioneer the art of live tweeting TV shows, and why she refuses to be just a pretty face for brands.
Why did Confirmation speak to you, as an actress and producer?
I've been wanting to produce for some time because I want to have more creative control over the things that I do, and not be victim to the whims of other people's desires. This story resonated with me because I had really personal memories, not as much about the hearings themselves, because I was probably about 13 when it happened, but I had real memories about how it affected my parents, their feelings about the hearings. And it was one of the first moments that I was made consciously aware of my own identity intersectionality: the idea that there may be times that I feel passionate about something as a person of color, and there may be times that I feel passionate about something as a woman, and there may be times when those two things are at odds with each other. So it was a poignant moment in my own developmental understanding of who I was.
Check out more of the interview at Adweek