Toni Braxton Shows Off Short Pixie Haircut On The Cover Of Jet Magazine. Short hair is definitely having a moment, and Tony rocked a gorgeous pixie cut for this month's Jet Issue.

All I can say is that I'm loving her with short hair. The look really makes her cheekbones pop. In the Issue, which you can now catch on newsstands, Tony talks about life with her sisters, and her decision to ax her own brother-in-law, and her sisters are giving uncensored talk about plastic surgery and "oral transactions." We all know that her reality show Braxton Family Values is packed full of drama, and a new season is gearing up to air August 16th at 9p/8c on We. So if you love drama, which many of us do, be sure to check it out. Anyway back to Toni's hair, how fab is that short look? Plus she's also recently been spotted wearing a short curly look as well. Peep both styles and the cover after the drop.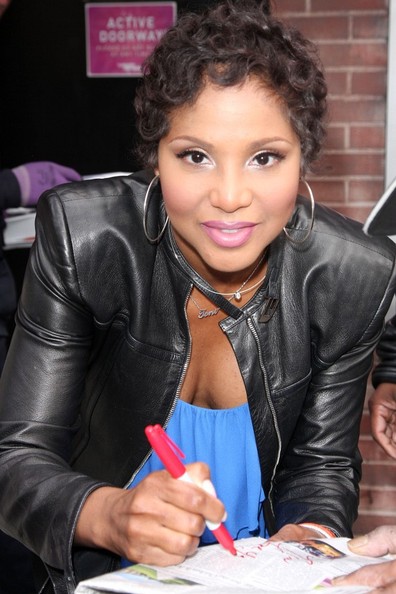 Related articles
The following two tabs change content below.
thestylenewsnetwork
Fashion, Style, Life....... Beauty comes in all shapes, shades, and sizes. This blog hopes to showcase all facets of beauty from the inside out. Hair, make-up, fashion, advice and everything in-between. This best thing in life is having fun and making sure you look your best while doing so!
Latest posts by thestylenewsnetwork (see all)