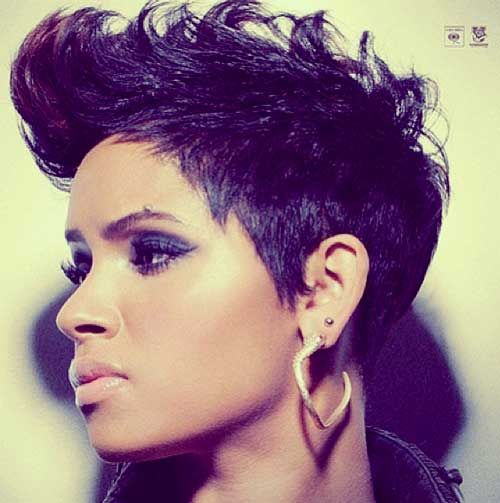 2014 Hair Color Trends For Black Women. When it comes to hair coloring for 2014, bold shades are truly a must! In fact almost anything goes. From ombre, to bold highlights and even strong mixes of full on green and pink shades. You can truly take on any hair color choice for 2014.

One hair color that is very prevalent this season is blonde. In the spotlight, there are tons of black celebs rocking out mixtures of blonde hue from the lightest complexions to the darkest. It's all about finding shades that work best with your complexion. Platinum blondes shades are also very hot this season with many women wearing shorter buzz cuts to achieve the perfect platinum shade.
If you're looking to add a bit of an edge to your hair this season opt for fuchsia, red and maroon hues. You can also use light rinses to temporary dye your hair for a subtle take on bold hair color trends. Colored wigs and weaves are also great solutions to dying your hair without the risk of damaging your actual hair strands. Look below to see some great hair coloring ideas for 2014.
Related articles