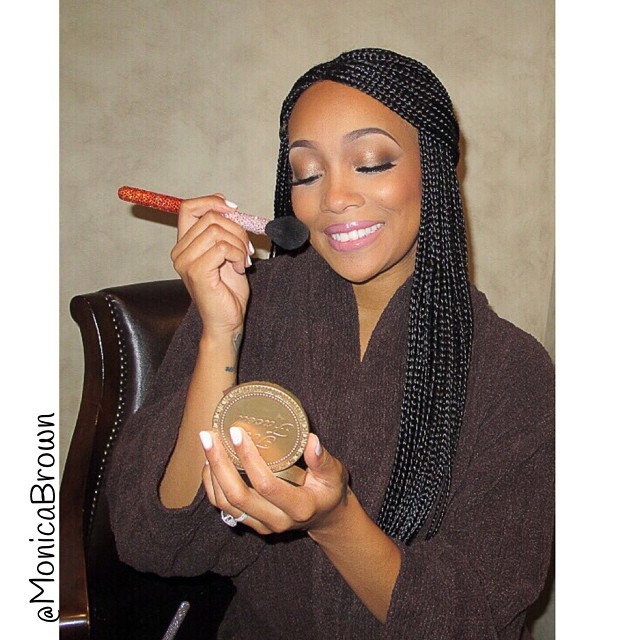 Monica Brown works box braid hairstyle for summer!
Box braids are of course the hottest hair choice for black women during the summer months, and this summer is no different. Monica Brown even decided to join the summer hair movement by getting braids and instagraming her look with the caption stating
"Taking a break at the studio w/ My Fav #GuessWho LOL Thanks @conteh_hair_braiding for getting me right today! Me & My natural were not getting along with the heat Vacation hair BUT no vacation #Grindmode"
Now I don't know about ya'll but I'm starting to notice a trend about these box braids. Some how they mange to take years off, and help you to appear younger. Remember Ashanti's pics from a few weeks ago… and now Monica certainly looks quite youthful in these…..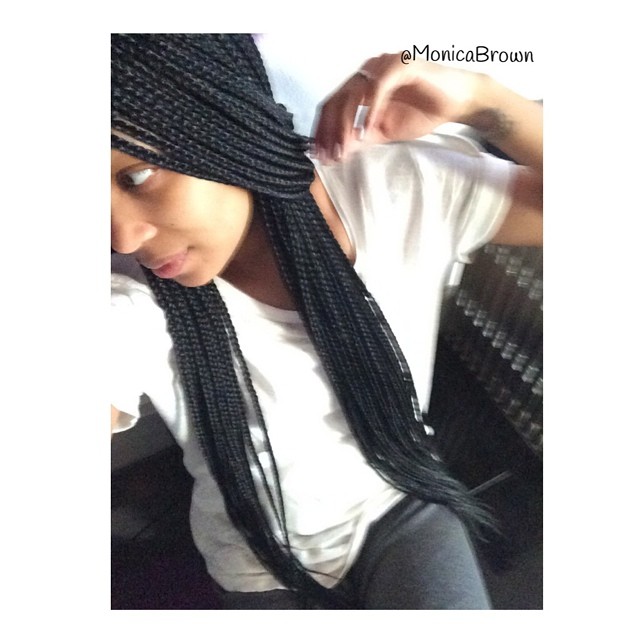 Something to chew on ladies…..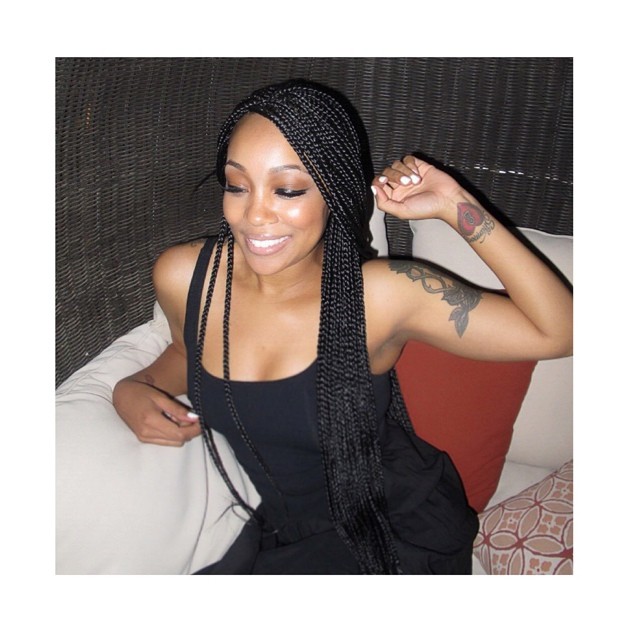 Related articles