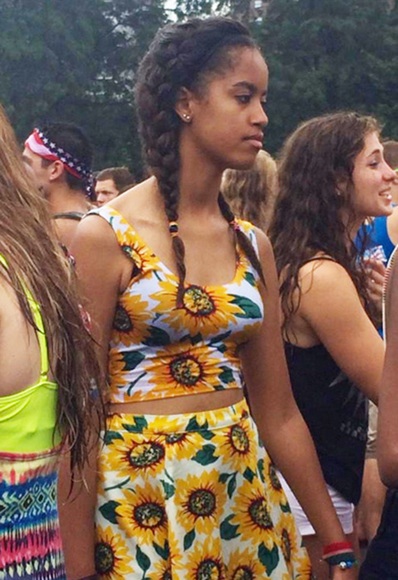 Mailia Obama was spotted at Lollapalooza music festival in Chicago over the weekend, and we must say we adore her look.
Her chic festival ensemble included a printed sunflower crop top set complete with circle skirt. Her outfit for the event was carefree simple, and she even rocked two side french braids to finish off her look.
Stylin! It's so nice to see Mailia all grown up, and the sunflowers were the perfect summer touch.
Related articles