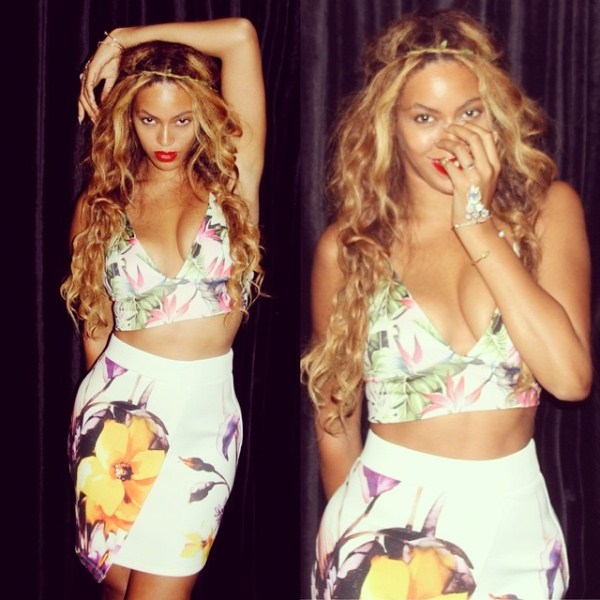 Beyonce loves her some Topshop….. I swear B is constantly rocking the brand, and today she instagramed a playful floral style that is completely summer.
Her overall look was a tad bit bohemian since she featured a head-wrap around her curls which appears to be achieved by a braid-out.  Her bold red lips and neutral eyes were accompanied by a Tropical V Bralet crop top and Floral Scuba Wrap Skirt from the TopShop Brand. Although the two-piece look that she rocked isn't matchy matchy, we think it's dope to pair prints & patterns that unexpectedly work together.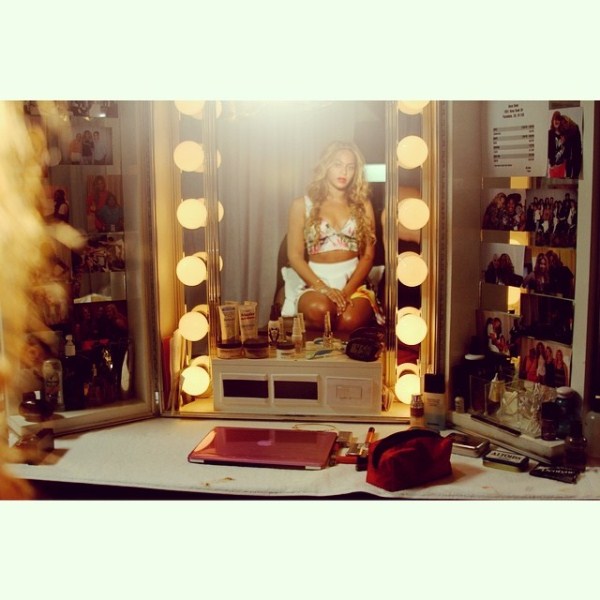 Fabulous! B does it once again when it comes to pulling off the hottest Topshop looks.
Related articles