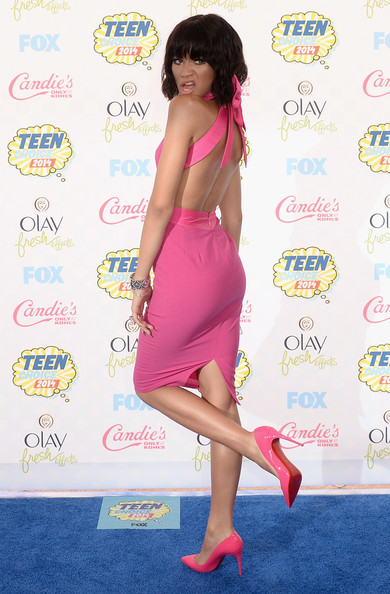 Zendaya Coleman showed off a new look last night while attending the The 2014 Teen Choice Awards, a chic bob haircut! The look of course is actually just a wig, but I admire her hair game, because  sometimes "us girls" just want to try out a new look for the night…or two.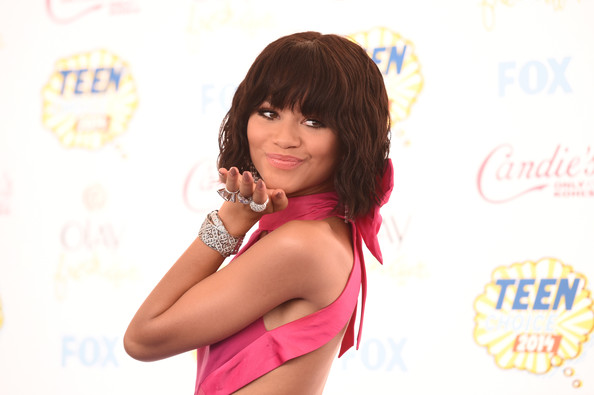 Her "new" look for the night included a wavy bob curl pattern complete with blunt bangs. A similar look in variation to a style that was spotted a few weeks ago on her former co-star Bella Thorne.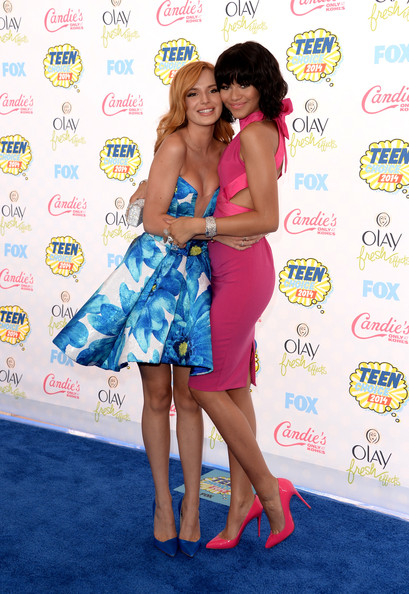 The girls of course had to hug it out on the "blue" carpet.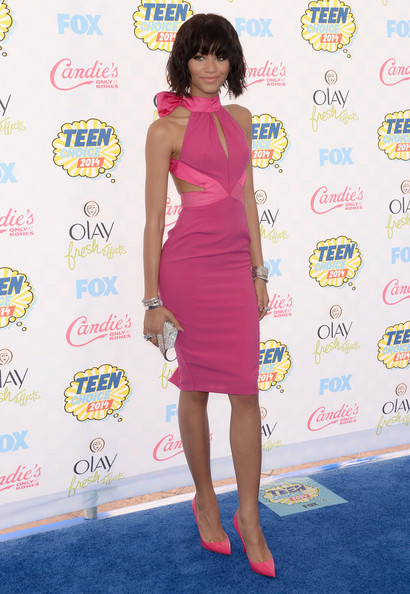 While her bob has us talking, I overall loved the chicness of her entire look for the night. Decked out in all pink from head to toe.
She's definitely has a mean wardrobe and she's very much on her way to becoming a style icon.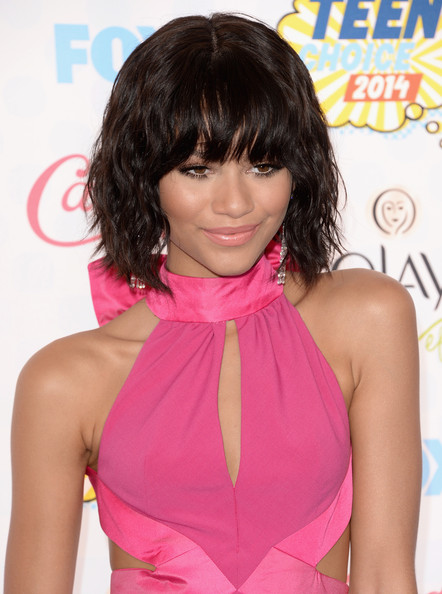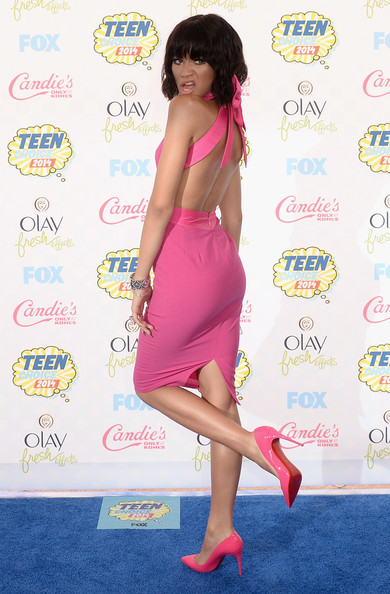 Related articles