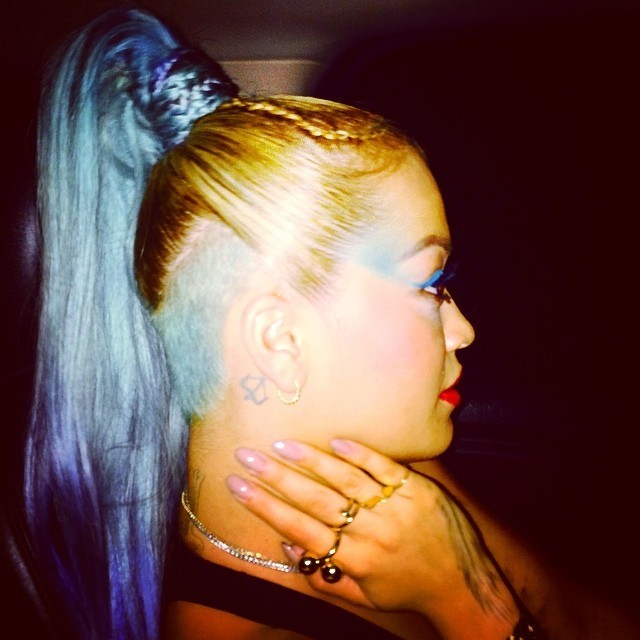 Just yesterday we dished on how the shaved nape trend was about to take over, and now we have proof that it's already making moves…
Rita Ora who recently dyed her hair blue, also shaved her nape in order to add some more edge to her ponytail. The singer showcased the trend in a rather unique way by not only dying her ponytail blue, but also her shaven nape as well. Quite the unique turn-a-round.
So with three celebs in the past month showing us different variations to the shaved nape look, we can now officially call shaven napes a thing….
So now we're just wondering who will be next….
Related articles