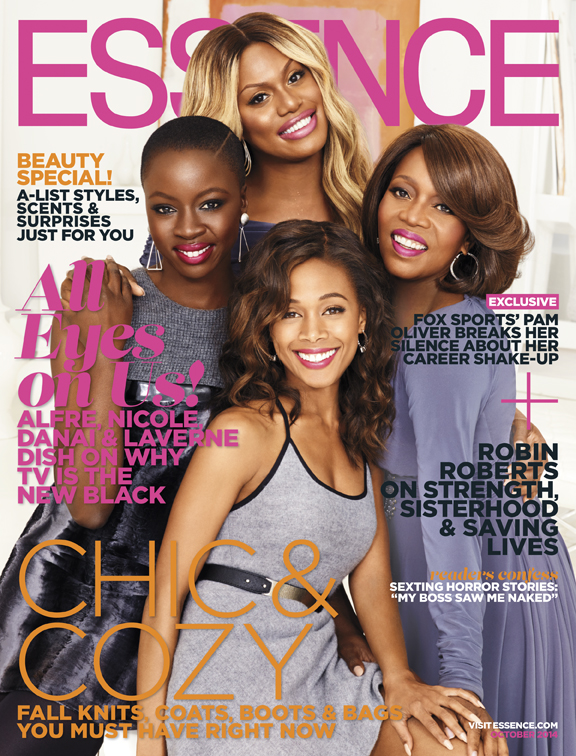 There's a few new talented ladies talking over television at the moment, and Essence Magazine October 2014 Issue does a great job at showcasing four of them.
"ESSENCE's October issue features primetime stars Danai Gurira (The Walking Dead), Laverne Cox (Orange Is the New Black), Nicole Beharie (Sleepy Hollow) and Alfre Woodard (State of Affairs) in its cover story entitled, "Channel Changers."
With Kerry Washington's success in Scandal and the buzzy brilliance of Orange Is the New Black, it's definitely a new day for Black women in prime time. Not only are they fighting the apocalypse, serving as president and making Emmy history, but they're also changing how America perceives them on the small screen. Of the nearly 30 new shows premiering this fall on network and cable channels, 11 will have a Black actress featured prominently. ESSENCE brought together a few of these stars to celebrate the seismic shift in television. Tune in to the conversation to see if this is TV's new golden age and if Black actors are finally winning over the mainstream for the right reasons. The October issue of ESSENCE hits newsstands on 9/5."
With that being said… black women now is our time to shine!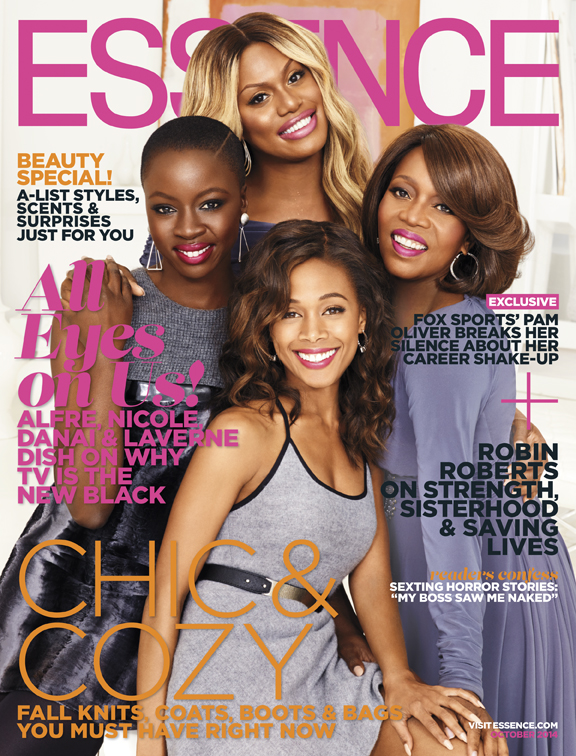 Related articles