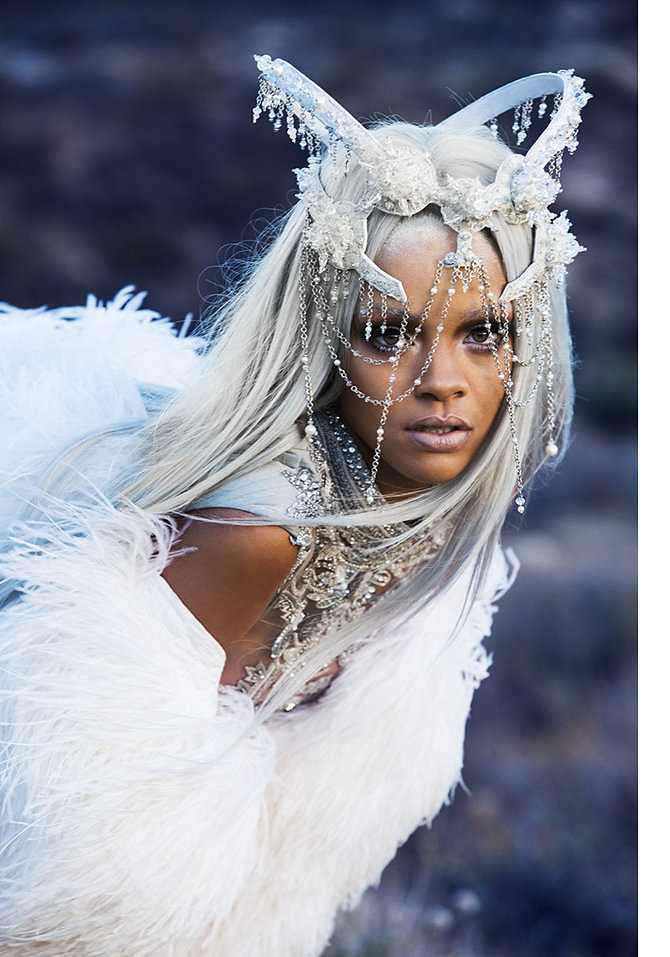 Model Rihanna is up to her old tricks and featured in Tush Magazine for the month of September. The singer is showcased in the mag like you've never seen her before, and we mean NEVER seen her before…..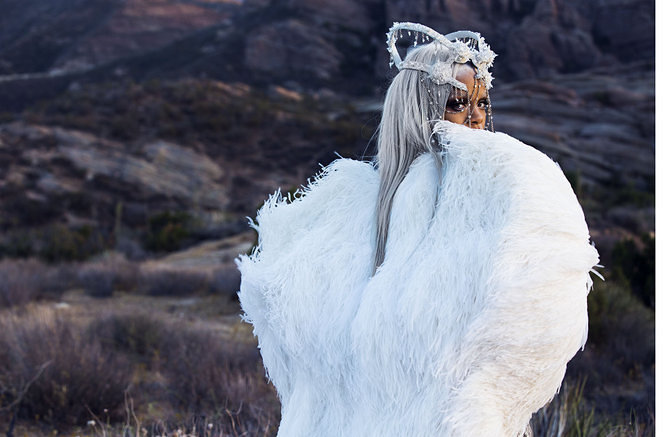 The editorial has a strong futuristic feel and showcases Ri as some type of angelic or demonic force….we'll let you decided which one…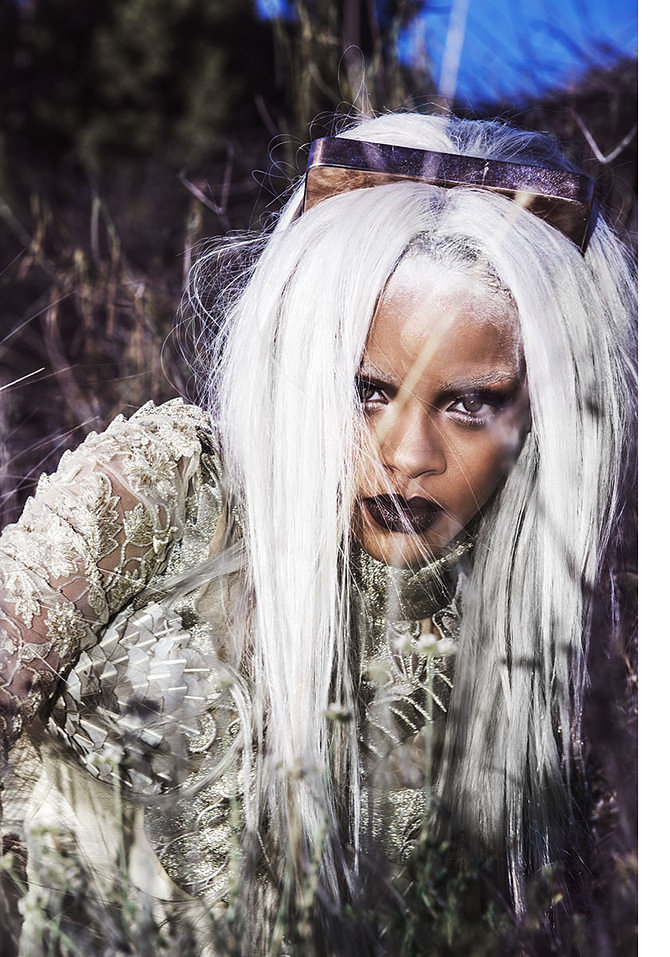 Can we just talk makeup for a sec…. this shoot showcases Ri Ri wearing a grey wig, deep dark lipstick, and faded out eyebrows. Love the fierce combo. …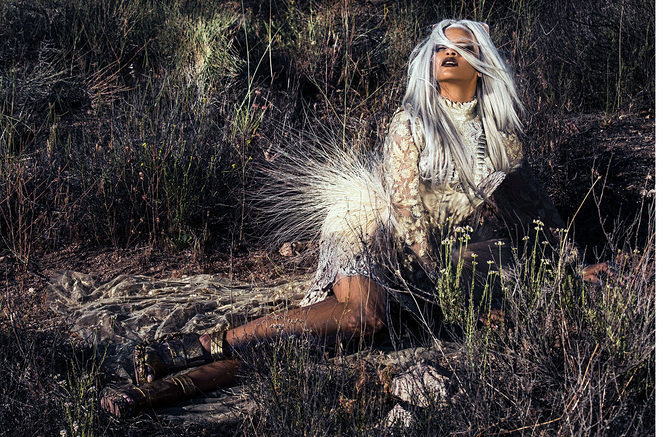 …that girl can model…..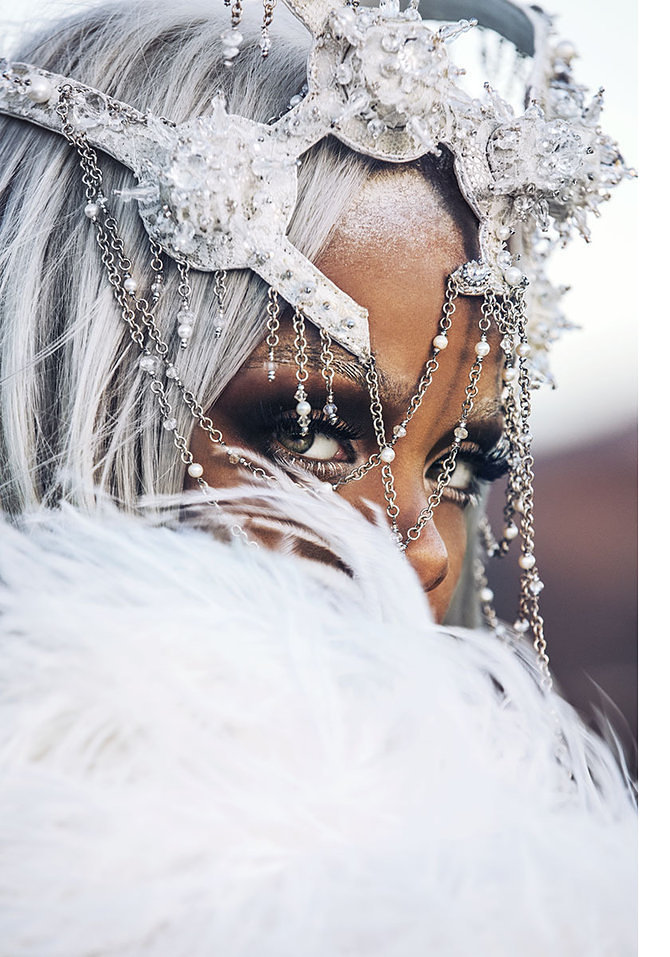 Hey Ri Ri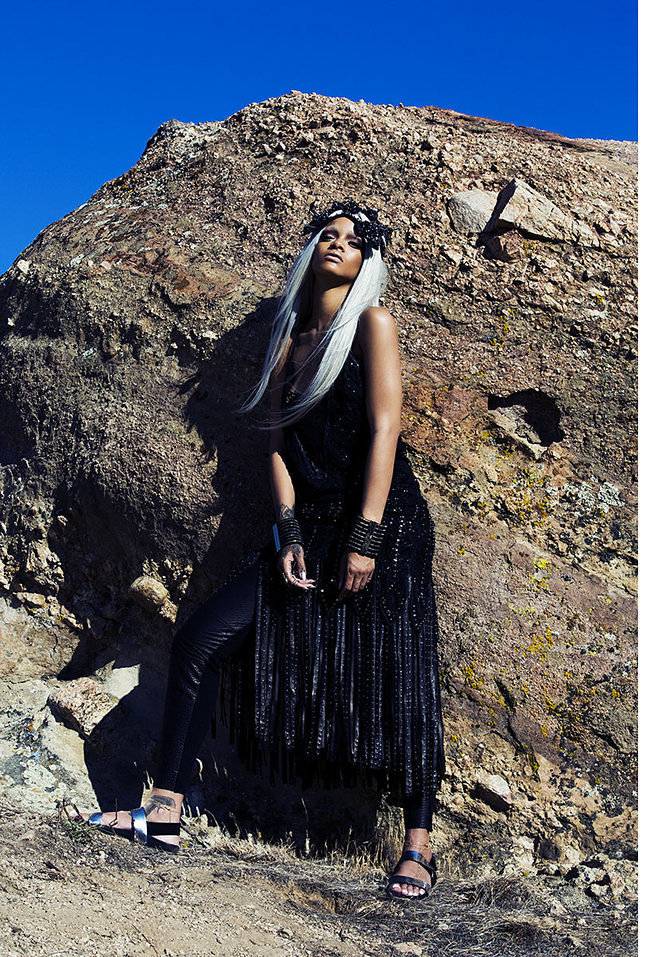 She then flips the script and goes from white to an all black look.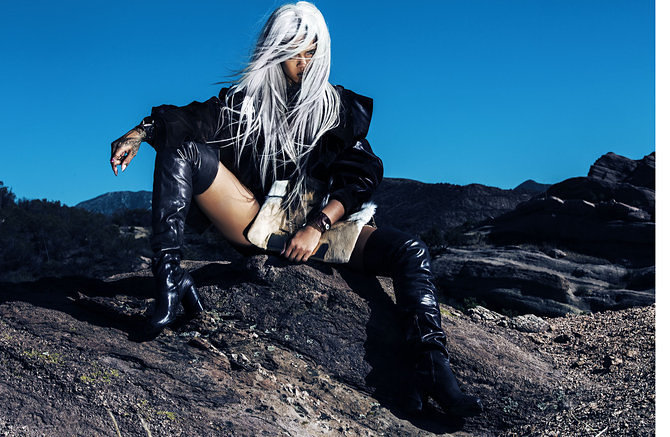 Amazing... and how sick are those boots!
Related articles