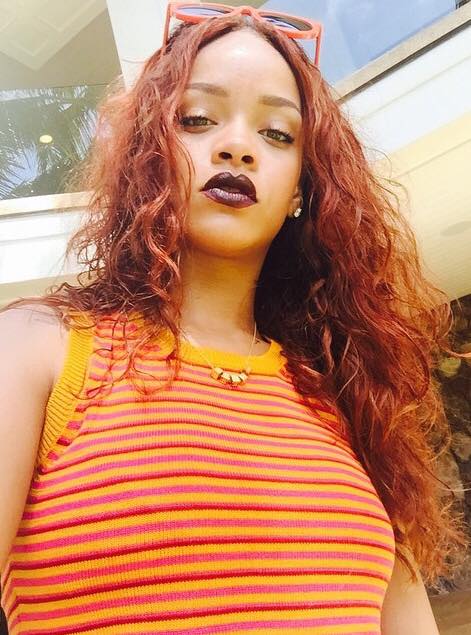 Is Red The New Blonde – Rihanna Shows Off New Red Hair Color. It seems as if a new hair color is on the radar and it's moving from blonde to red. Monica was the first to debut the hue and now Rihanna is showcasing her love for redder strands. While we can't "officially" say red hued hair is a thing until another celeb chimes in on the look.  After all, Rihanna has rocked red strands before, however we will say that with both celebs showcasing bold red strands in the same month span is quite the coincidence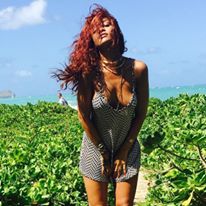 While we're still trying to figure it out, peep the R&B singer living it up in Hawaii while acting as bridesmaid to her long time friend & personal assistant Jenn Rosales.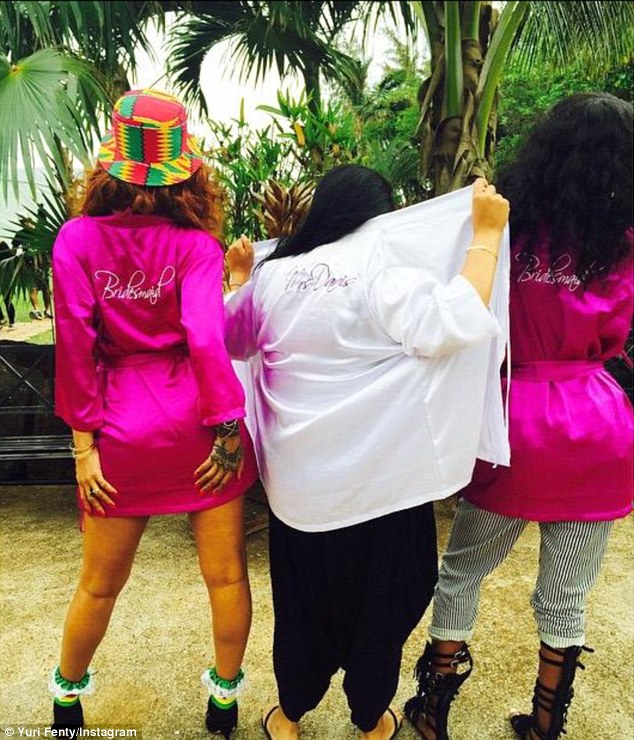 Ri Ri dyed her hair just days before heading to the island and showed off her newly dyed red mane in plenty of snaps posted up on her instagram. Including ones from Jenn's 4/20 themed wedding which called for purple bridesmaid dresses.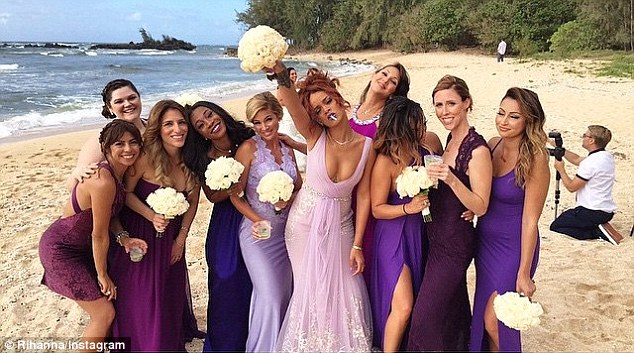 Ri of course looked gorgeous as a maid and even rocked purple lipstick to the event to tie in with her dress!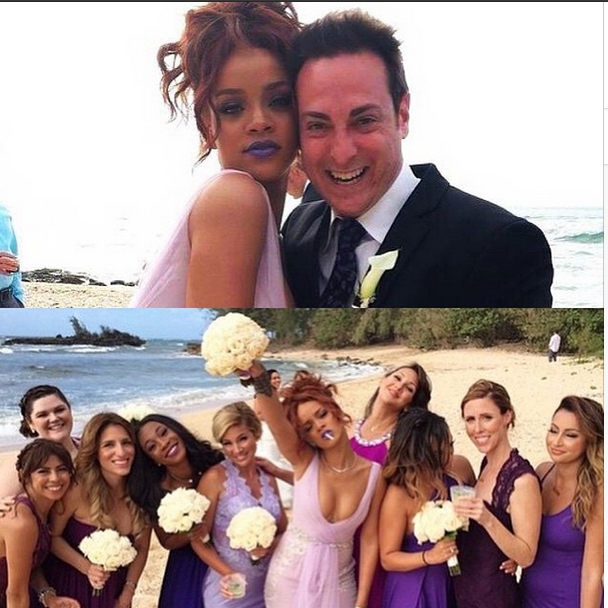 Peep more pics of Ri Ri as a redhead…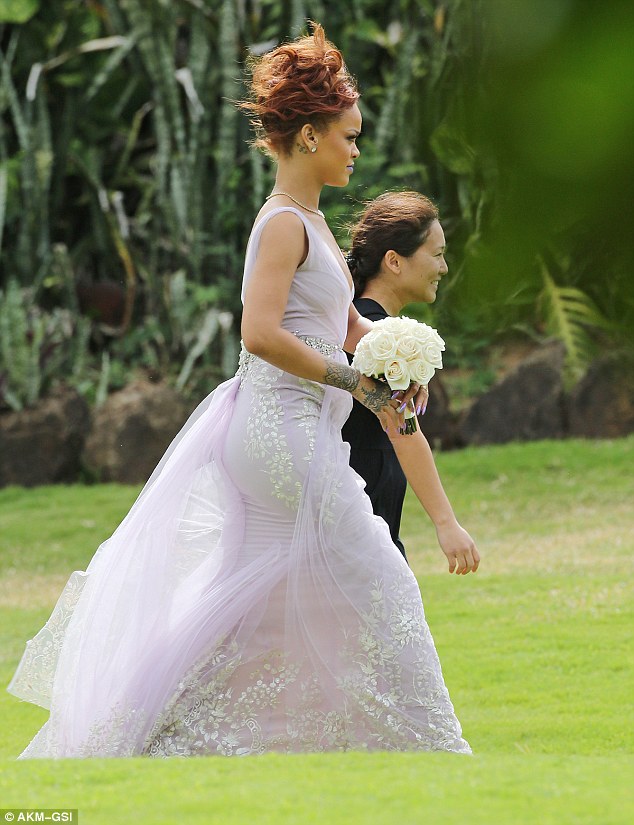 Related articles