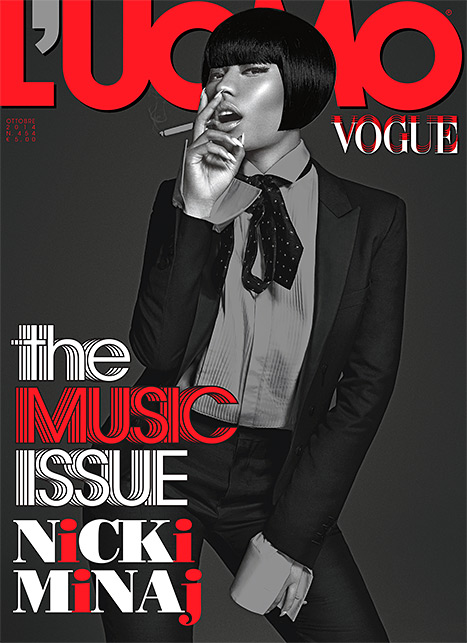 Sometimes a girl just has to switch up her style, and that's exactly what Nicki did in the latest issue of L'Uomo Vogue.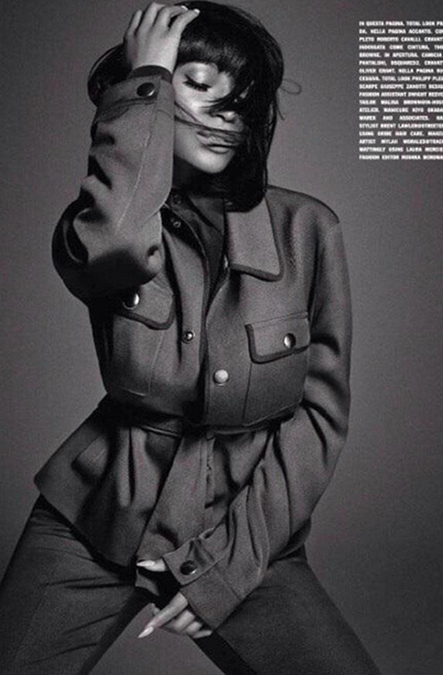 From her stunning angled bob cut wig, to her stylish and playful spin on menswear, Nicki is almost unrecognizable in the latest latest L'Uomo Vogue wear she dishes on everything from starting a family, to earning respect as a female rapper.
"Family has always been very important to me, and that is why I want to wait until the right moment before starting my own. Right now I am too busy, but at a certain point the situation will change….[I want] a traditional family with "an upright man, who will take care of me. The time is not yet ripe, but when I decide to get married and become a mother", she adds, speaking of her future soul mate, "I would like to take a hiatus and dedicate myself completely to my child".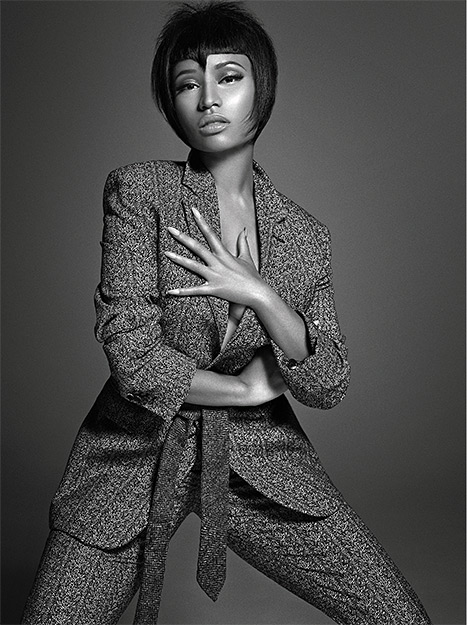 Now while the issue provides plenty of insight into Nicki's personal life, we're also loving the fashion.  She proves that women can show some serious sex-appeal while wearing a suit….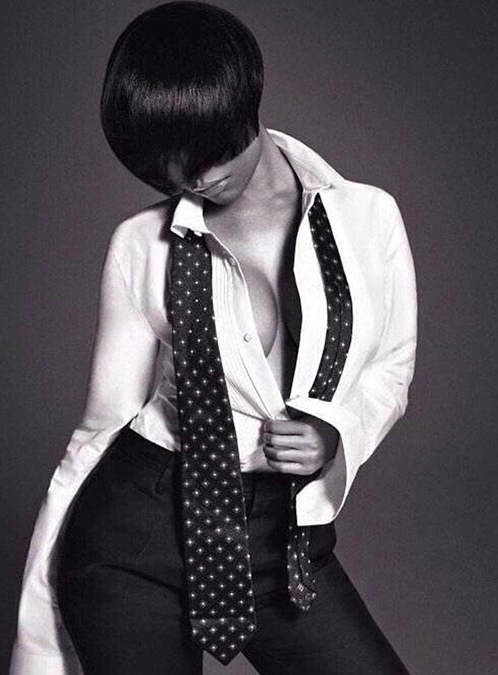 Now that's how you work menswear!