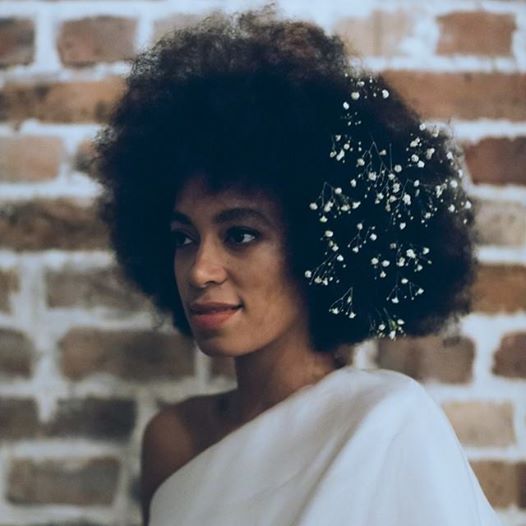 Solange Rocks Gorgeous Afro On Her Wedding Day! There's nothing we love seeming more than a black couple in love…….Ohh wait there is…a black couple in love with the bride rocking her natural hair! Congrats are well in order since over the weekend Solange tied the knot to longtime boyfriend of six years and the couple couldn't have looked more in love.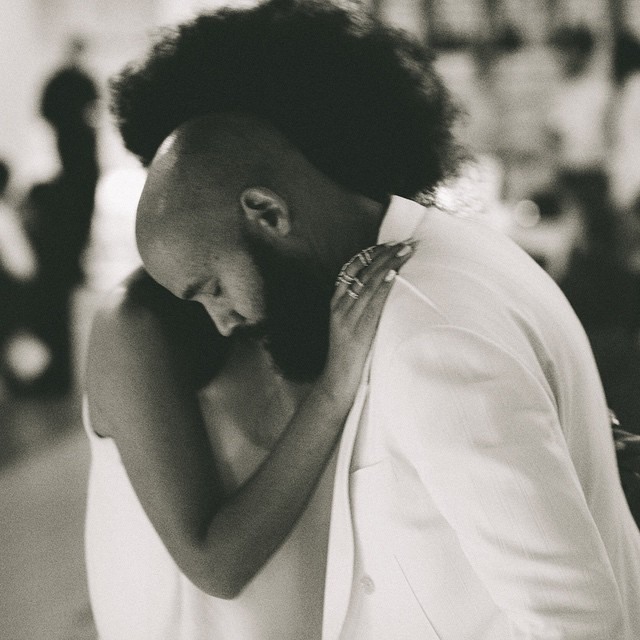 Yesterday, I had the best day of my life and ended it with an abundance of peace, love over flowing through me like never before. Words only understate the feelings I experienced , but I want to thank you for all of your beautiful sentiments. I'm now one, with the one. Solange instagram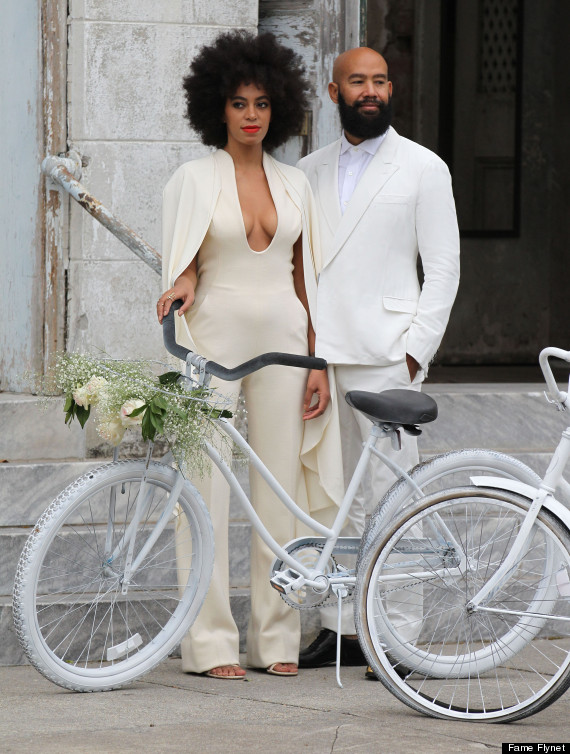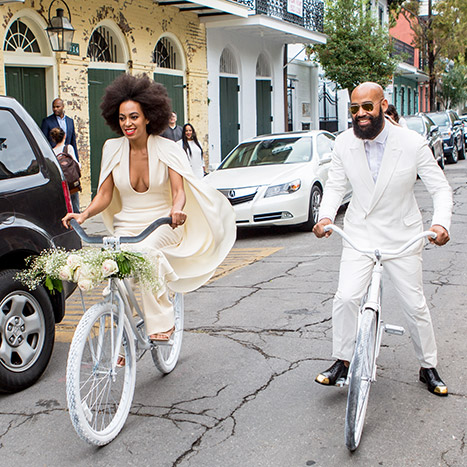 We love the fact the Solange's wedding "broke the internet" in so many ways, and with an all white wedding theme who could blame us. From the hint of baby breath worn in her Afro, to her fierce all white jumpsuit, and how about the fact that the couple rode bikes to the reception? Solange & Alan manged to break several different wedding traditions and in a way that was classy, modern and very fitting for the newlyweds.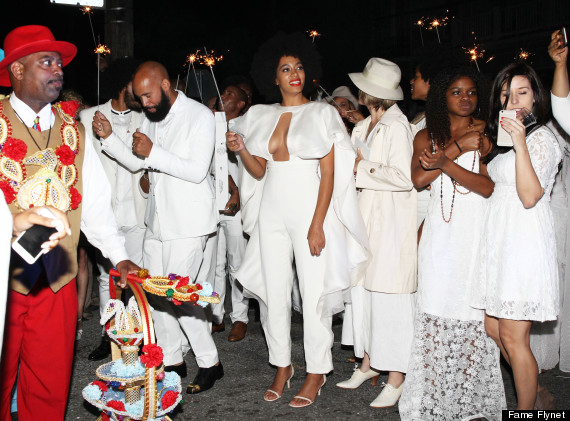 After a wedding like this we're pretty sure that Solange  just set some new modern day trends……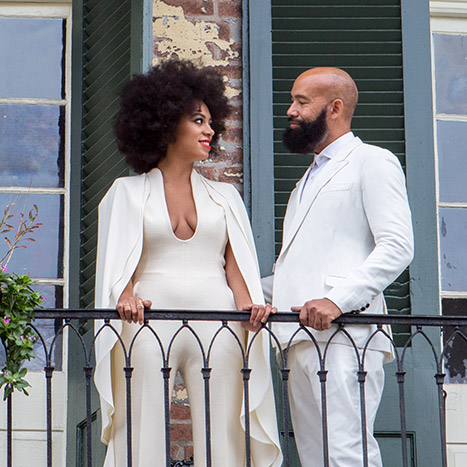 Love the way he's looking at her……..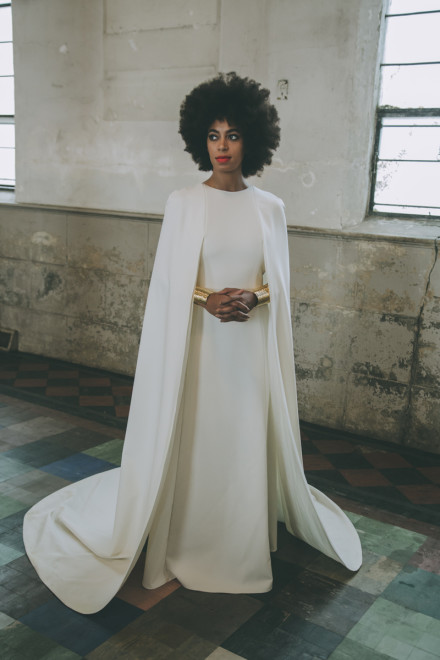 The Carters of course were well present at the happy affair.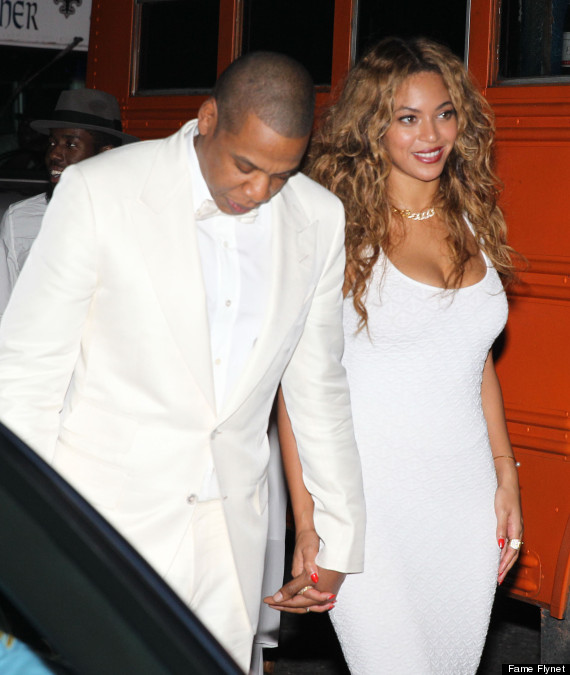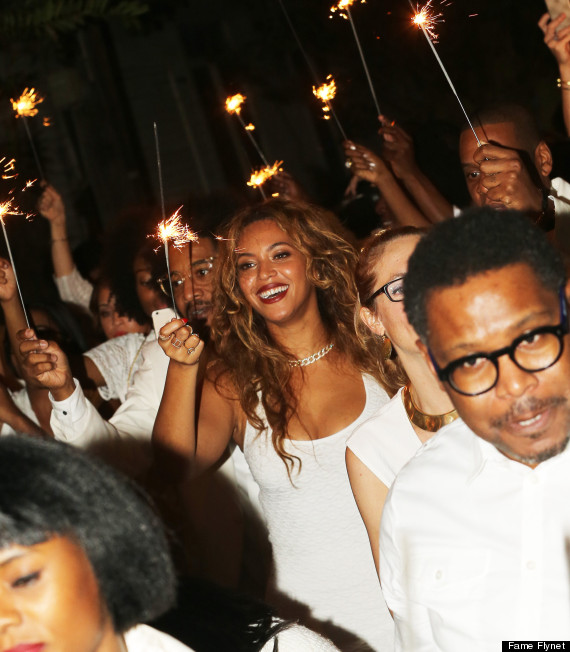 Peep more pics from the lavish Solange and Alan wedding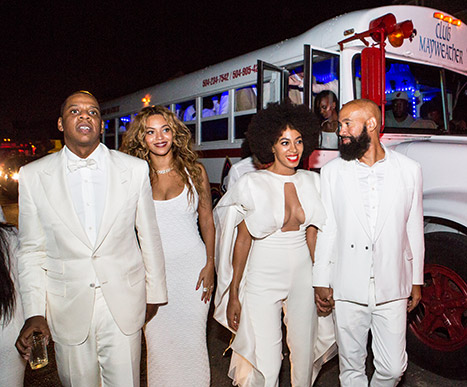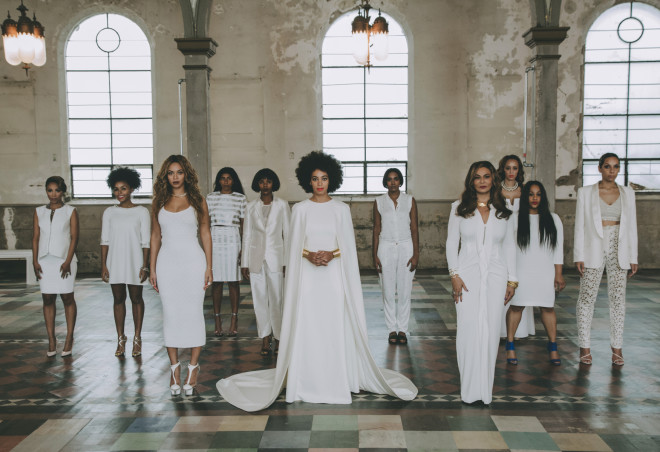 Related articles