Brandy Shows Of Her Afro On Instagram… For The Second Time. These days celebs are certainly still showing off their natural strands underneath their wigs and weaves, and Brandy was the latest celeb to show off hers with the simple caption stating…..
"My #fro looks better than yours, I can teach you, but I'mma have to charge!!"
Lately the celeb has been sticking with very natural inspired hairstyles and although her Marley Twist do contain a bit of weave, it's still nice to see her embracing a more "natural" hairstyle. See Brandy's full afro and all it's glory after the drop.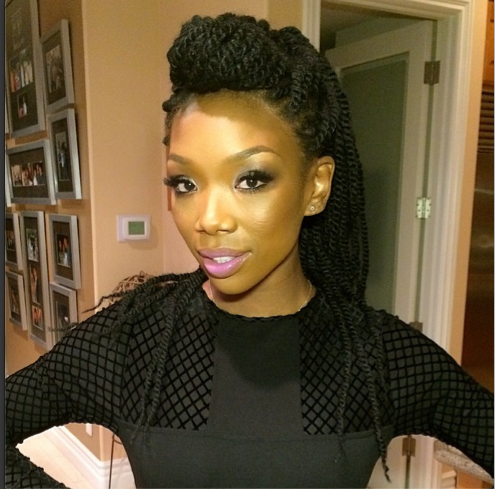 Related articles