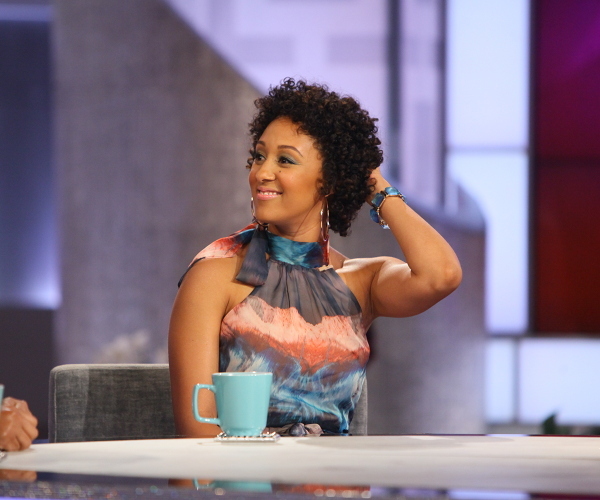 Tamera Mowry Shows Off Natural Curls On 'The Real" Talk Show. I guess both Mowry girls are trying to change up their looks this fall, because just a few weeks ago Tia debuted a new box braid look, and now Tamera is letting her curly fro steal the scene.
If you didn't already know, Tamera is currently a host on 'The Real" Talk Show, and just last week she decided to ditch her weave and display her own curls for the world to see. She even took to instagram the night before to let everyone know the curls were on their way out.
The curls are out for tommorrow's episode of #TheReal #curlyhair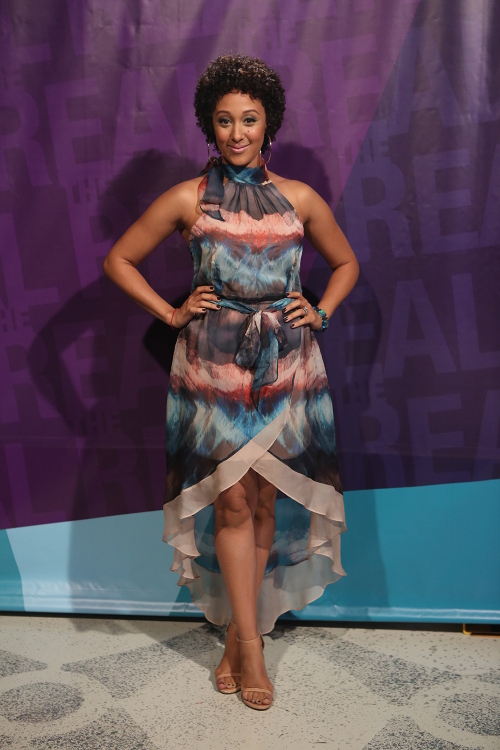 Love it! The way she styled her curls gives us a fun retro vibe when paired with the colored frock and big hoop earrings.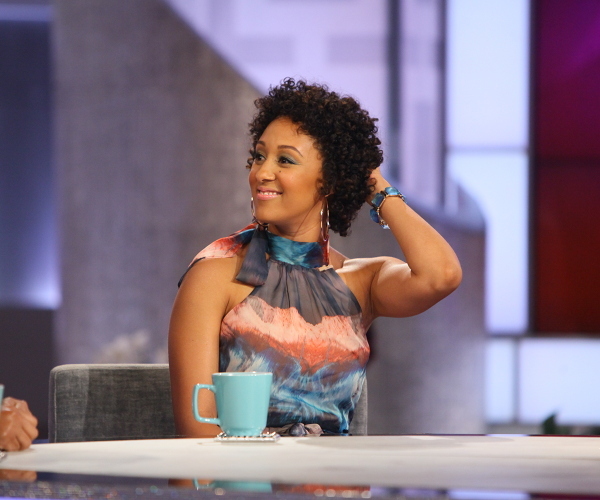 What do you think of Tamera's curly fro?
Related articles