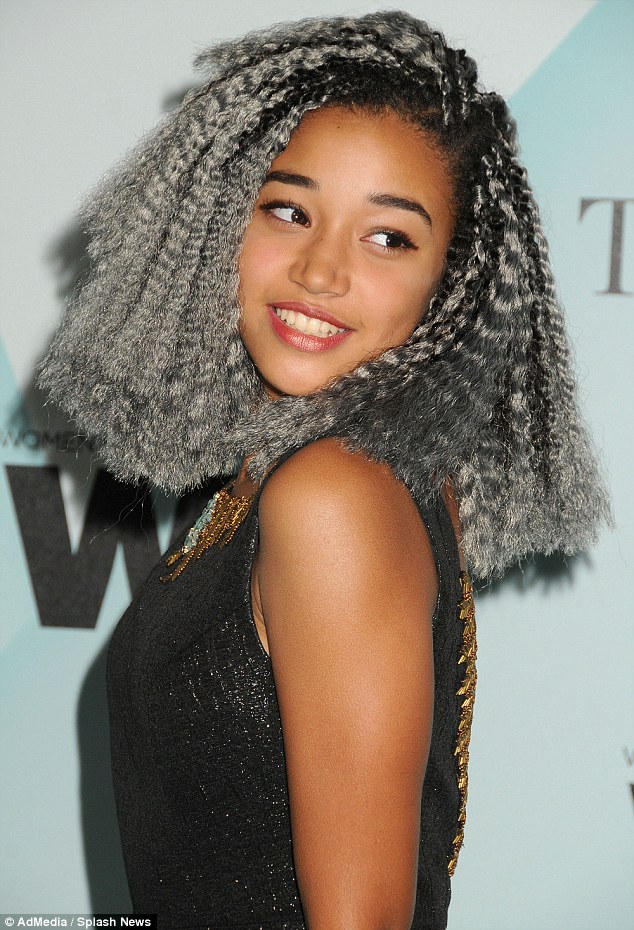 Another One Bites The Dust – Actress Amandla Stenberg Goes Grey. Looks like the grey hair trend has caught another one as Amandla Stenberg fell victim to the growing granny hair movement.

The Hunger Games actress was spotted at the Women in Film 2015 Crystal + Lucy Awards held in L.A. rocking her newly dyed grey strands in the form of curly crochet weave. Leaving her roots exposed and her weave grey created a modern ombre effect that was edgy, hip and perfect for tying into her own personal style.

She paired the look with a sparkling skater dress and nude sandals for a sophisticated feel perfect for the event.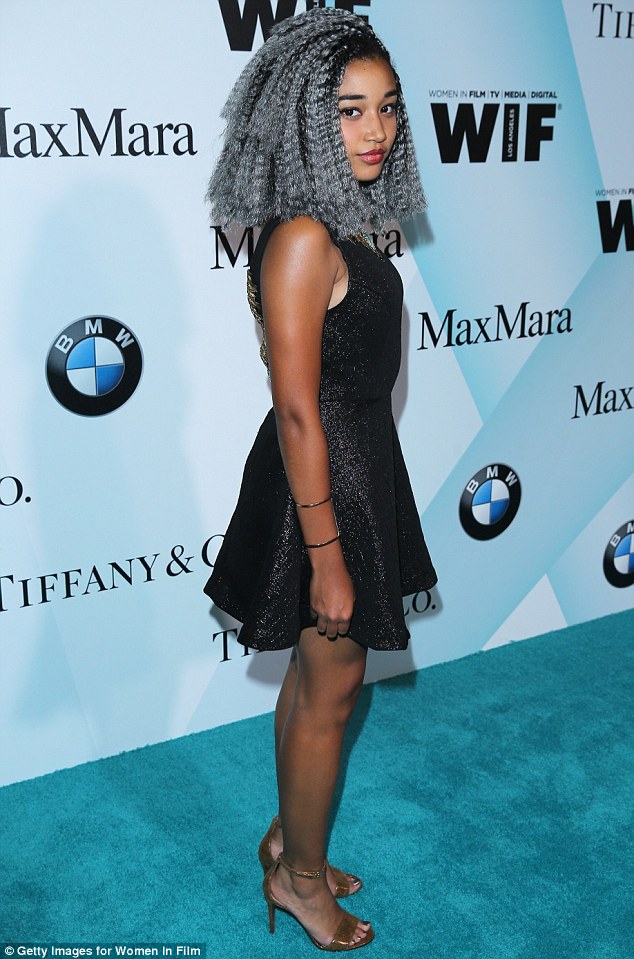 Loving her take on the grey hair trend, are you digging it as much as we are?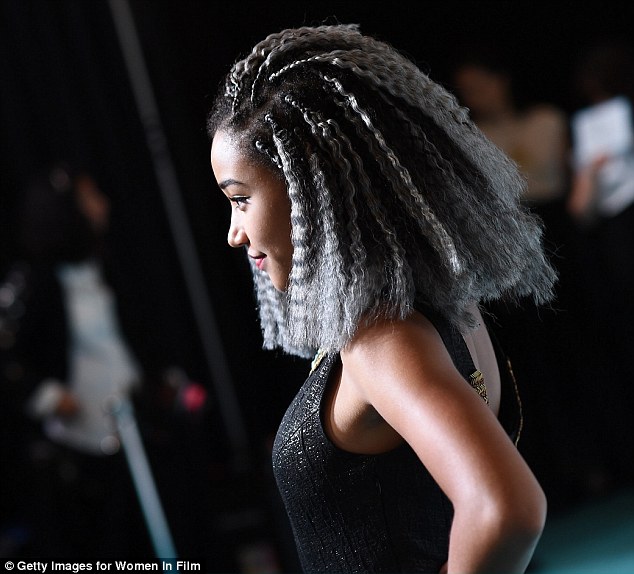 images from Daily Mail
Related articles