On The Cover – Taraji P. Henson Fronts Allure Magazine For July 2015 Issue. Taraji P. Henson looks glowing as she covers the front page of Allure Magazine For July's 2015 Issue. Shot by Carter Smith the Empire actress dishes on her career, her role as playing Cookie on the hit tv show, and just how hard she had to work to finally get to the top.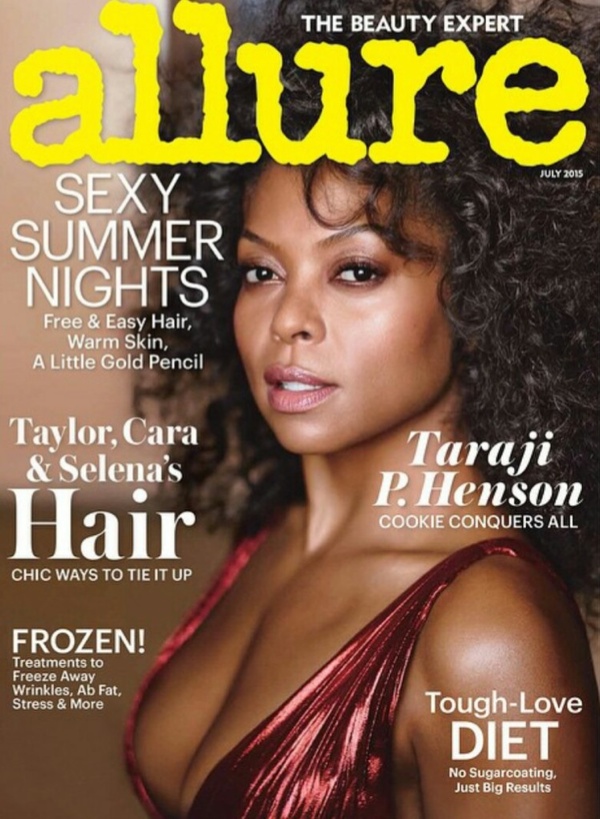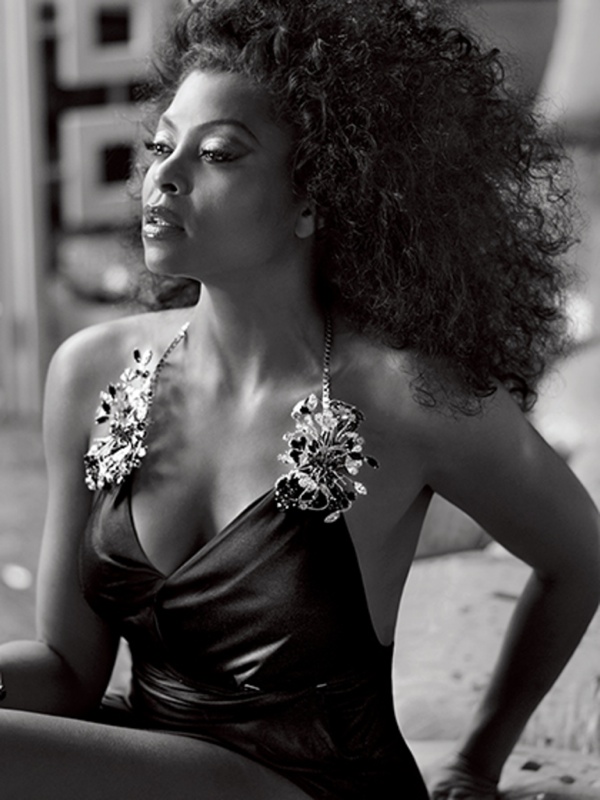 Sometimes an actor is so perfectly matched to a star-making role that you can't imagine anyone else as that character: Think of Sarah Jessica Parker as Carrie Bradshaw. And now there's Taraji P. Henson as Cookie Lyon in Empire, the show she stars in opposite Terrence Howard. The two also worked together in Hustle & Flow. "I just know him. We trust each other," she says. When asked about Howard's legal problems (several women, including two ex-wives and an ex-girlfriend, have accused the actor of violence), Henson simply says, "Let's pop the trunk to your life and see what's dysfunctional and what's bad…. At the end of the day, we're all human and we got flaws and we got shit."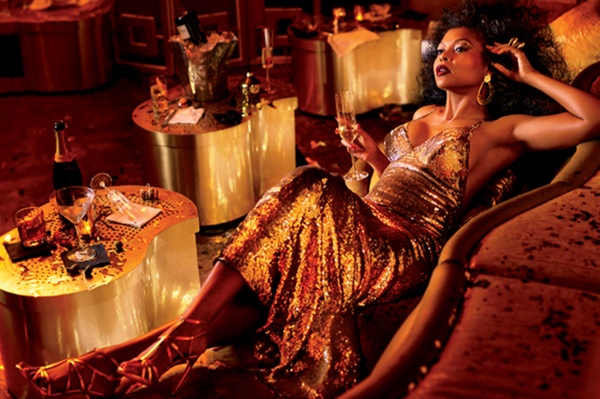 "I come from a family of hard workers," says the actress. During college, she did hair in her apartment between classes, charging $20 a head. "Oh, yeah, I knew how to hustle and make money. We used to do wet sets…. I bought a hooded dryer, and I had my box of rollers," says Henson, who also taught herself to do nails. "I could have gone to jail; I had no license whatsoever. But it was just my friends. They were like, 'Girl, hook me up.'" Occasionally, Henson still does her own nails. "If I get bored, I'll put a full set on," she says.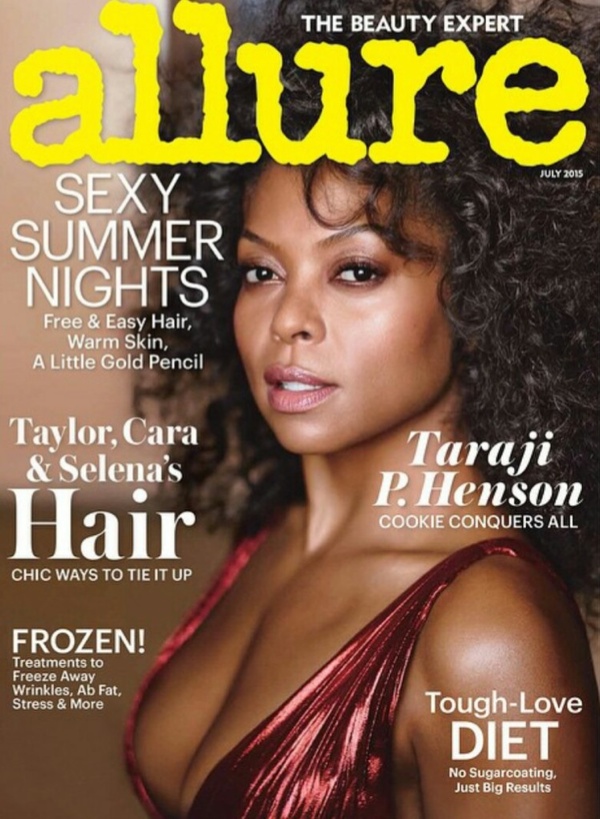 Related articles