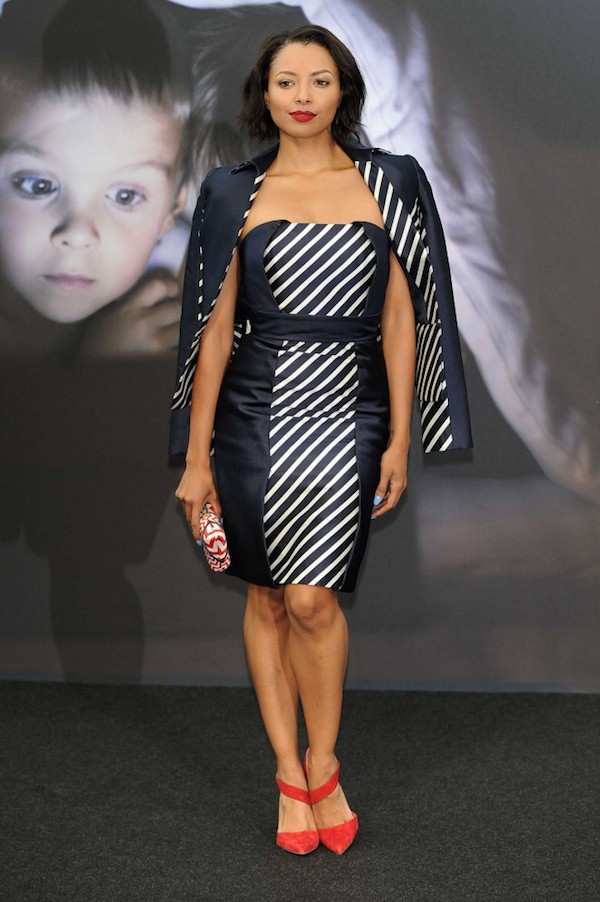 Celebrity Style – Kat Graham Looks Navy Chic With POP of Red At TV Festival. Kat Graham wowed us at last night's 55th Monte Carlo TV Festival in Monaco by coming to the scene rocking a stunning white & blue navy ensemble courtesy of Gustavo Cadile. She attended the event during a photocall for her hit TV series, Vampire Diaries. 
Kat's full look for the night featured a stylish white & navy stripped combo in the form of a strapless dress complete with matching blazer which she gracefully wore cape style to bring even more Life to her already stylish dress! To make the navy and white hue pop even more Kat added in a fun mix of red accents through her lipstick, heels and clutch bag.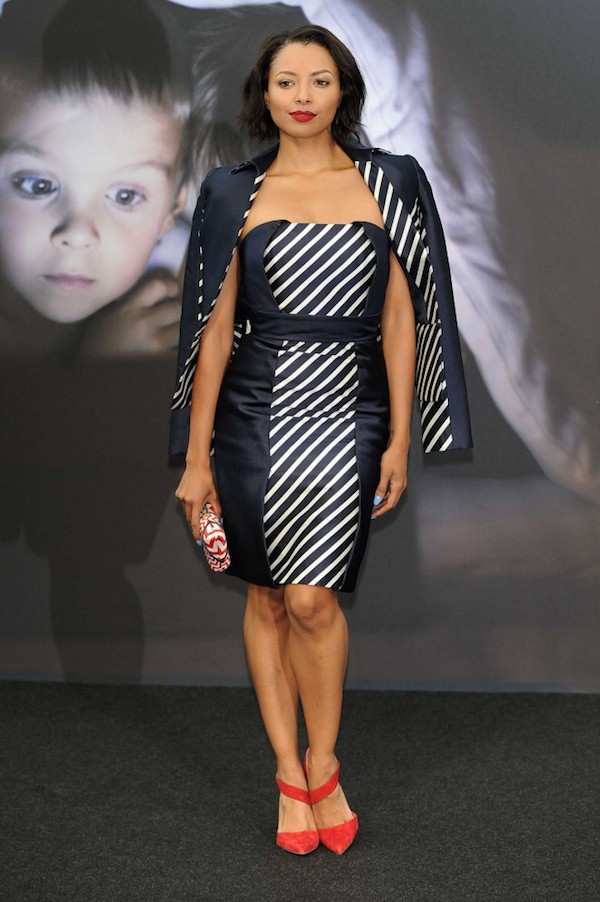 Now that ladies is how you rock red white and blue!
Related articles