Ombre hair continues to dominate the hair world creating an explosion of unique hairstyles, hair colors and extensive diversity in the hair community.
While ombre hair coloring has been around for quite a few years now, the trend is hotter than ever. From sombre (subtle ombre), to vibrant ombre variations, the look is all about expressing yourself through your hair strands. It's never been easier to showcase your overall style through the use of your hair.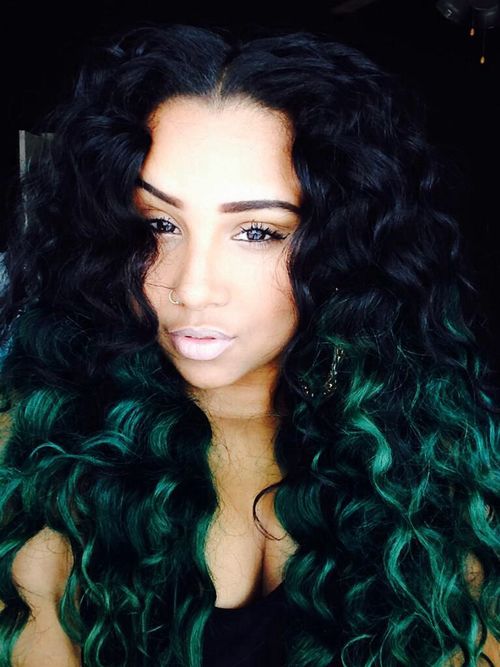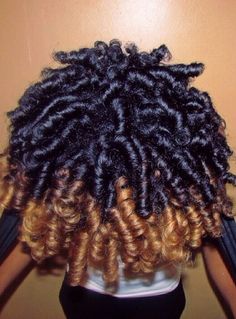 What we adore about ombre are the endless possibles. There are so many ways you can color your hair, from vibrant shades of blue and purple, to sunny shades of blonde. Don't be afraid to mix up your style by using temporary hair dyes and chalk. Wigs and weaves also offer a temporary alternative that is perfect for allowing your real hair to be protected from any damaging effects. Your hair is your oyster and color is your playground.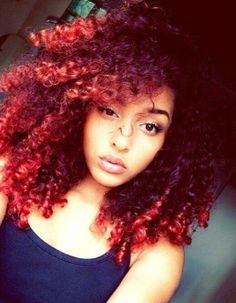 The key to pulling off the ombre trend is confidence!  Own your exotic hair color and showcase fierceness with every step….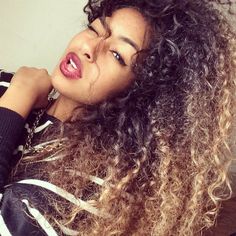 Curly hair can of course showcase quite a fun mixture when it comes to coloring the hair. It also has the ability to stand out even more than straighter strands due to it's already eye-catching waves & angles.  With this in mind typically only two shades are needed to create an eye-popping ombre effect instead of the typical three shades needed in straighter textures.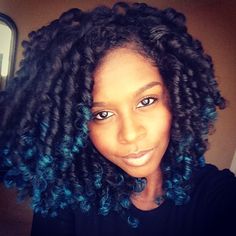 Thinking about taking the plunge into the world of color? Look below for even more ombre colored curly strands.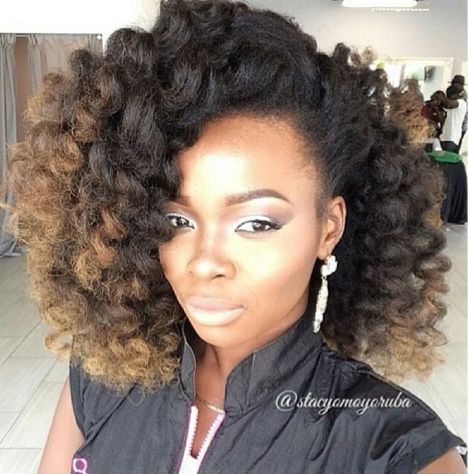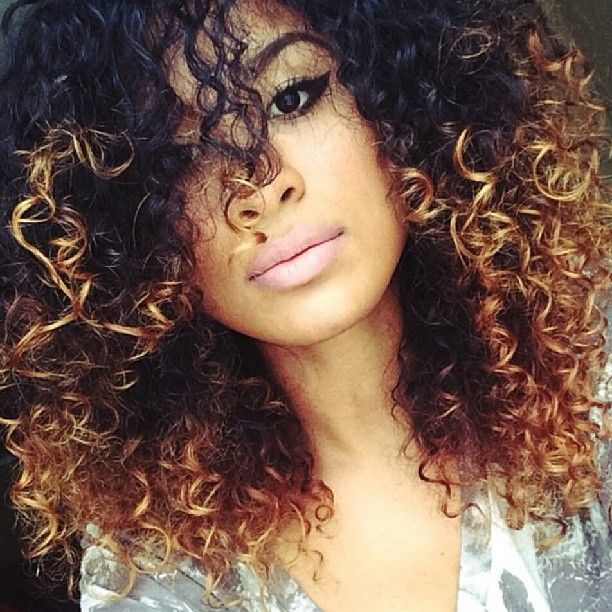 images from pinterest
Related articles