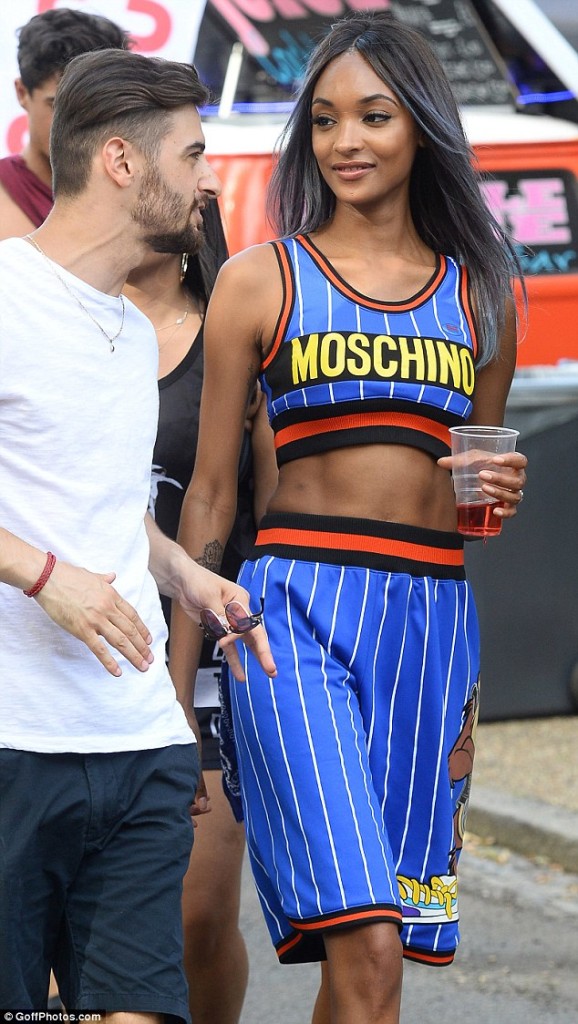 Jourdan Dunn Gets Blue-Grey Ombre Strands For The 4th Of July.  Jourdan Dunn had quite a blast celebrating the big fourth, all while rocking a new hair do!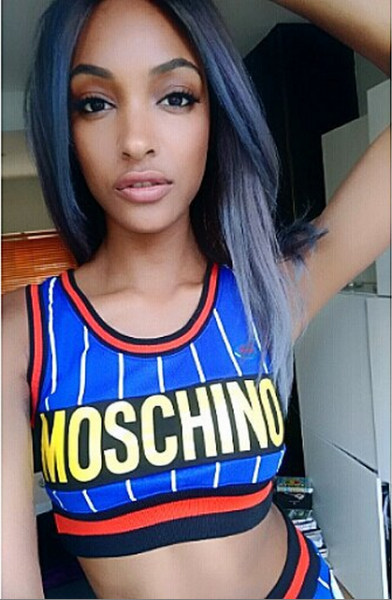 The model started off her day by instgraming pics of her new look which included an exotic blend of blue & grey colored highlights via true ombre format.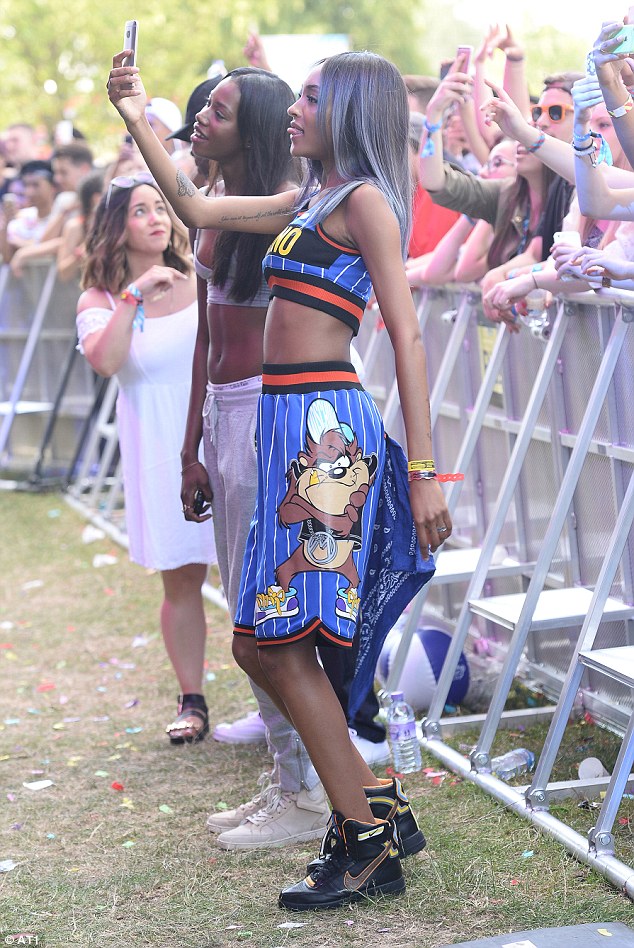 She then headed to the Wireless Festival donning a a red, white, blue & yellow Moschino crop top complete with matching shorts. While we'll admit the shorts wasn't exactly an award winning combo…would have looked much cuter with a mini shirt. Her hair is of course was rather fly,  and we're completely digging the blue & grey combo.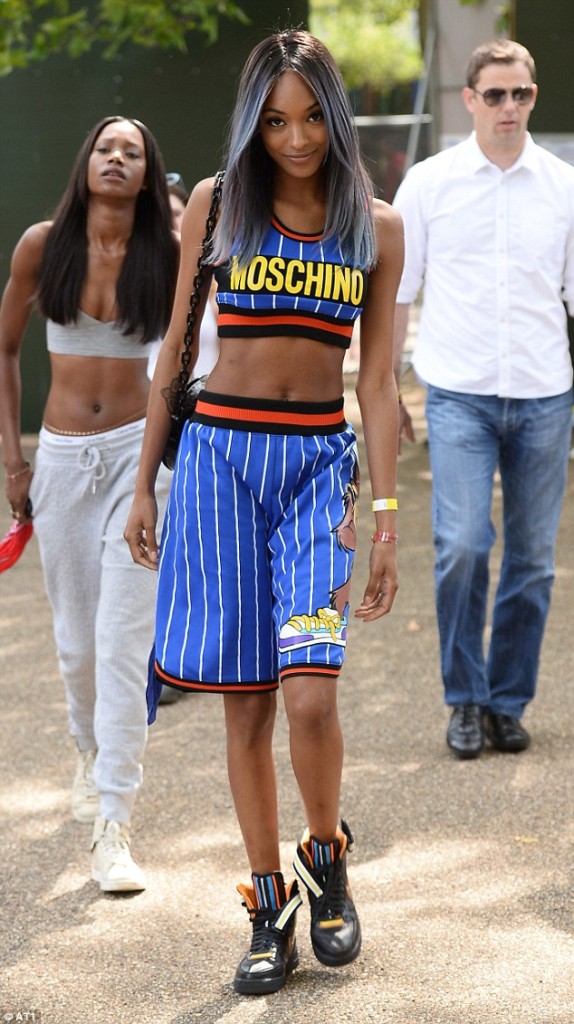 Related articles