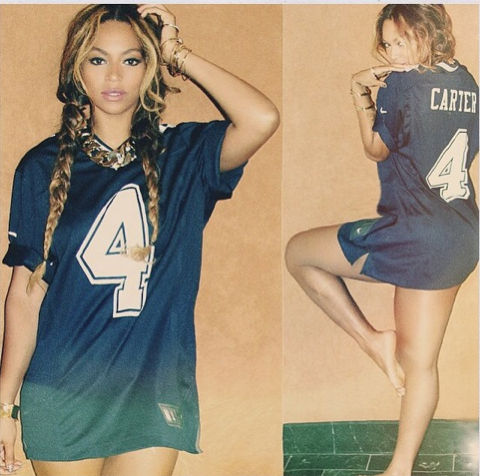 Despite the many divorce rumors, Beyonce is still trying to fight the press with her instagram account, and her latest tactic contained a sexy look in the family name.
Early this morning B hit up instagram with a sexy pic of her rocking a blue jersey with her family's last name Carter along with the number 4. We can all pretty much figure out what this pic means…she reppin Carter….
She also styled her hair in two playful side braids, which we've been seeing a lot of lately. Trending much…
Leave us your thoughts on Beyonce's latest Instagram look after the drop.