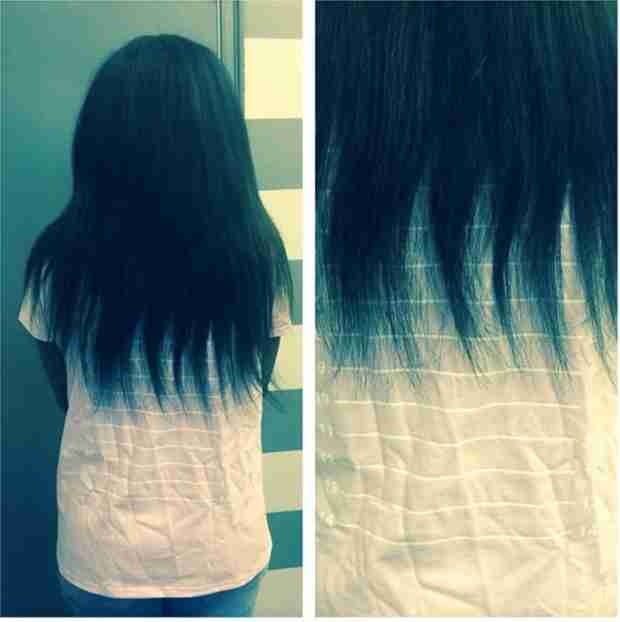 Kenya Moore was busy posting hair pics on Instagram earlier this week and it was to help promote her new hair line Moore Hair…..
She even went as far as to talk about the damage relaxers can have on your hair.
"Hair tip #1, grow your relaxers out. The chemicals break down and weaken your hair. If you want your strongest hair, it must be free of relaxers,"
Now you guys know I'm all about healthy hair in all forms, whether it be relaxed hair, natural hair, texlaxed hair or wigging it up… whatever…. I believe in a woman's choice to do what she wants to do with her hair in order to fit her lifestyle. As long as you hair is healthy, it's all right with me….and your hair can be healthy with a relaxer. I'm just saying.…..
I think it's also interesting how she posted the pic with a hair line t-shirt, which is suppose to be another item in her hair line to help woman keep track of their hair growth.  Not a bad idea…..but I need to see more from this hair line. Supposedly it's dropping sometime next month so we'll see how that goes….. Anyhoo what do you think of Kenya and her current hair length, as well as her coming out with her own hair line?
Related articles